NEW Supplements of Champions
As people are being educated on the importance of wellness and healing, individuals are making - healthier choices - in their daily lives; the use of supplements has become a convenient way to address such health concerns. However, it is imperative to choose the -right supplements in combination - (Ruben Tabares) with your lifestyle.
From running the track to training the stars, Ruben Tabares knows not to settle for less, but to strive for brilliance. For the first time, we have teamed up with Ruben to handpick vital and nutritional ingredients to boost your performance and prolong your fitness results.
Ruben Tabares is one of the world's most elite strength conditioning coaches, who provides nutritional and specialised sports therapies for athletes, artists and A-listers.
Ruben started his journey of fitness and wellbeing from a young age. After attending the Royal Ballet School from 8-12 years of age; Tabares graced the track, representing and winning for England in the 400m Hurdles.
His efforts didn't stop there. Despite falling ill at 18, he changed his focus to discovering the complexities of the human body.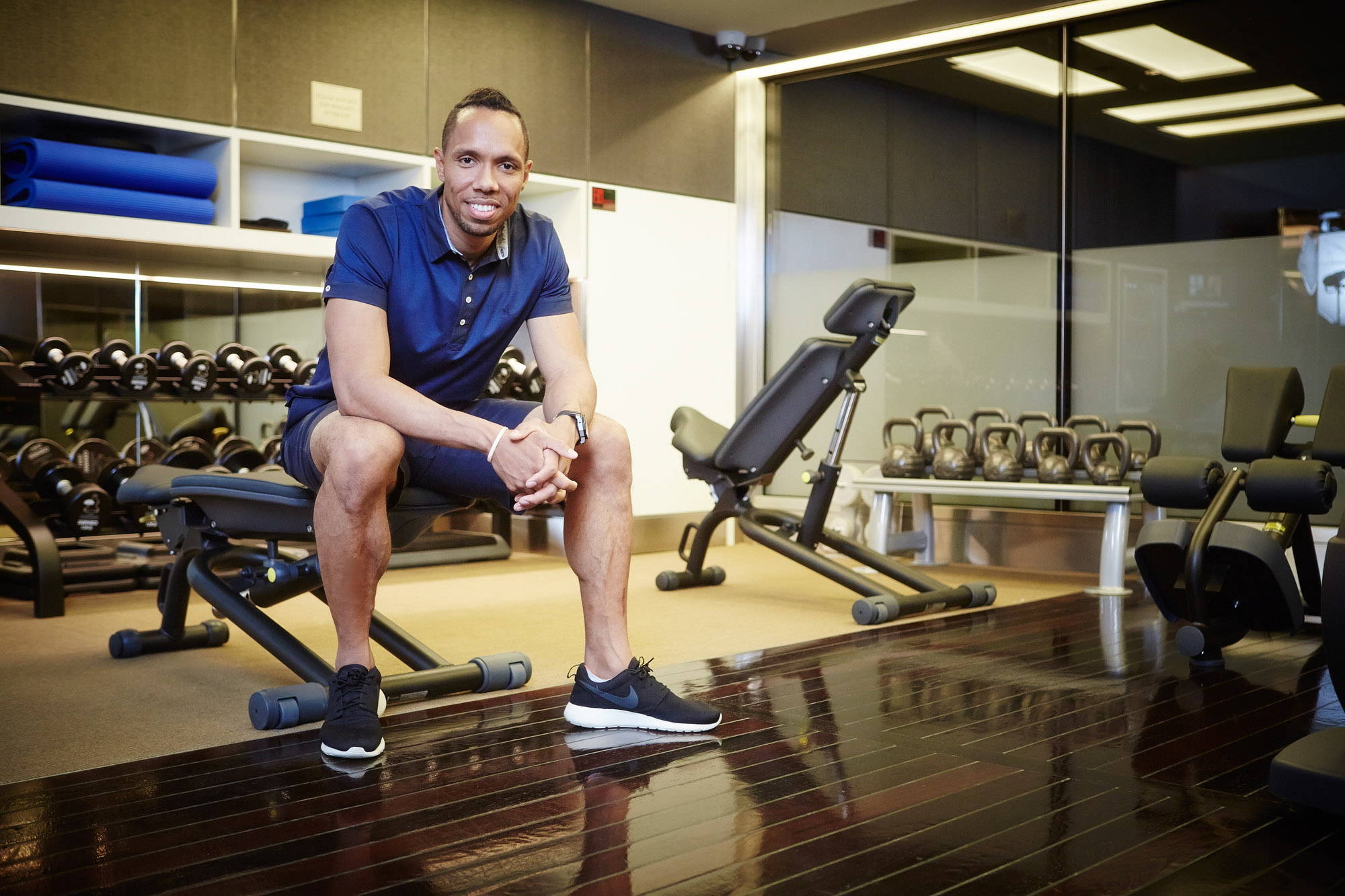 Ruben's considerable knowledge and expertise in the field of fitness has fostered his ability to reach thousands of individuals through sports channels and magazines – ranging from Sky Sports to The Telegraph.
He is uniquely versed in the achieving the body's maximum health; but don't just take it from us:
"Ruben has always made sure I walk into the ring 100% in shape and his knowledge in nutrition is incredible." – David Haye, Former unified Cruiserweight World Champion and WBA Heavyweight Champion.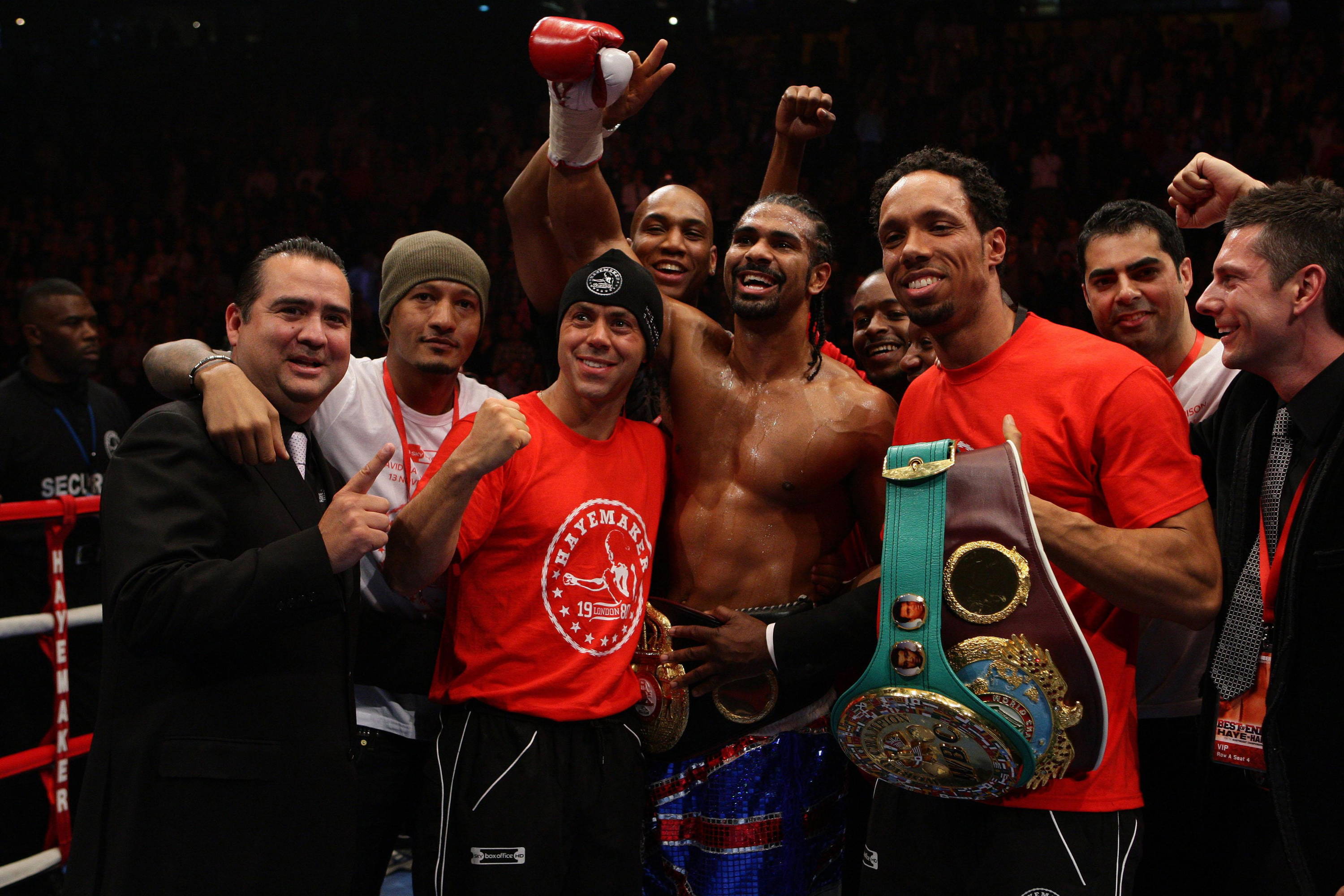 "A special thank you to… my strength coach Ruben Tabares without whom none of this would be possible." – Diana Asher Smith, 2019 200m World Finals Champion and the fastest British woman in recorded history.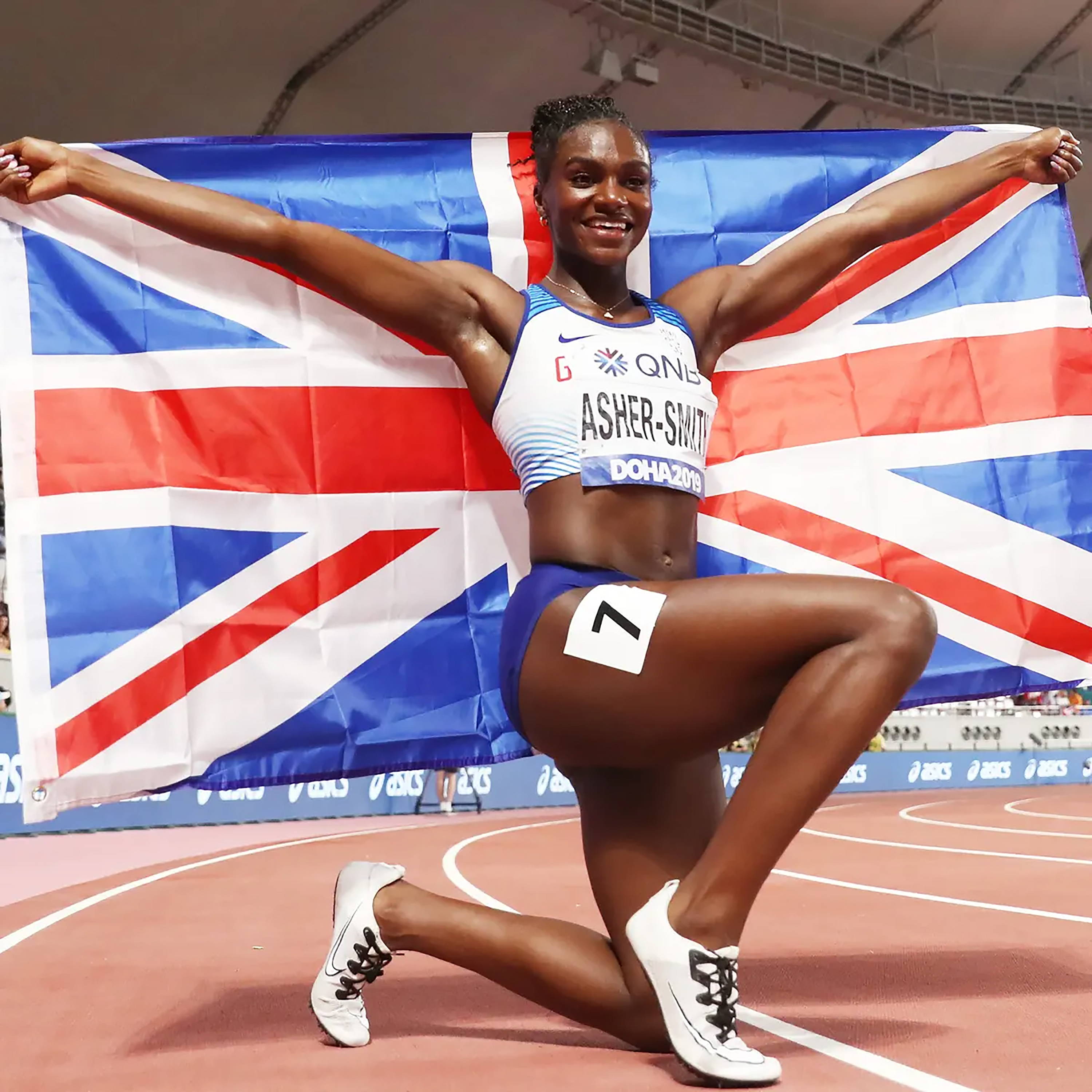 "Ruben Tabares is my nutritionist, strength and conditioning coach, and an athlete. So, I literally just train like an athlete.'" – Tinie Tempah, British rapper and television presenter.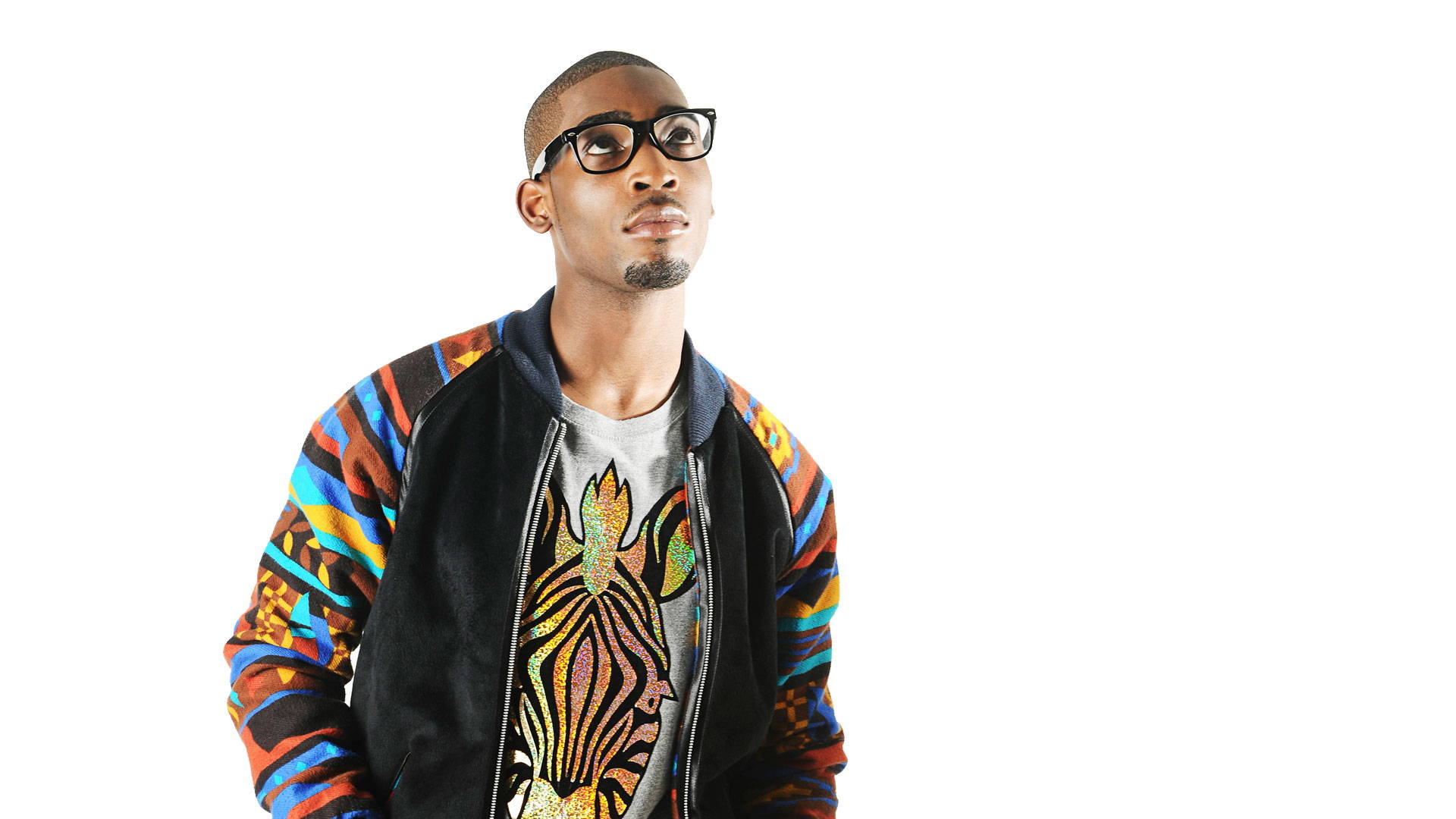 "Ruben is one of those guys who works at an incredibly high level with elite athletes…His work was precise and really challenging yet I was never depleted afterwards that the recovery time was never an issue." – Jeremy Piven, Golden Globe Award winner and three consecutive Emmy Awards.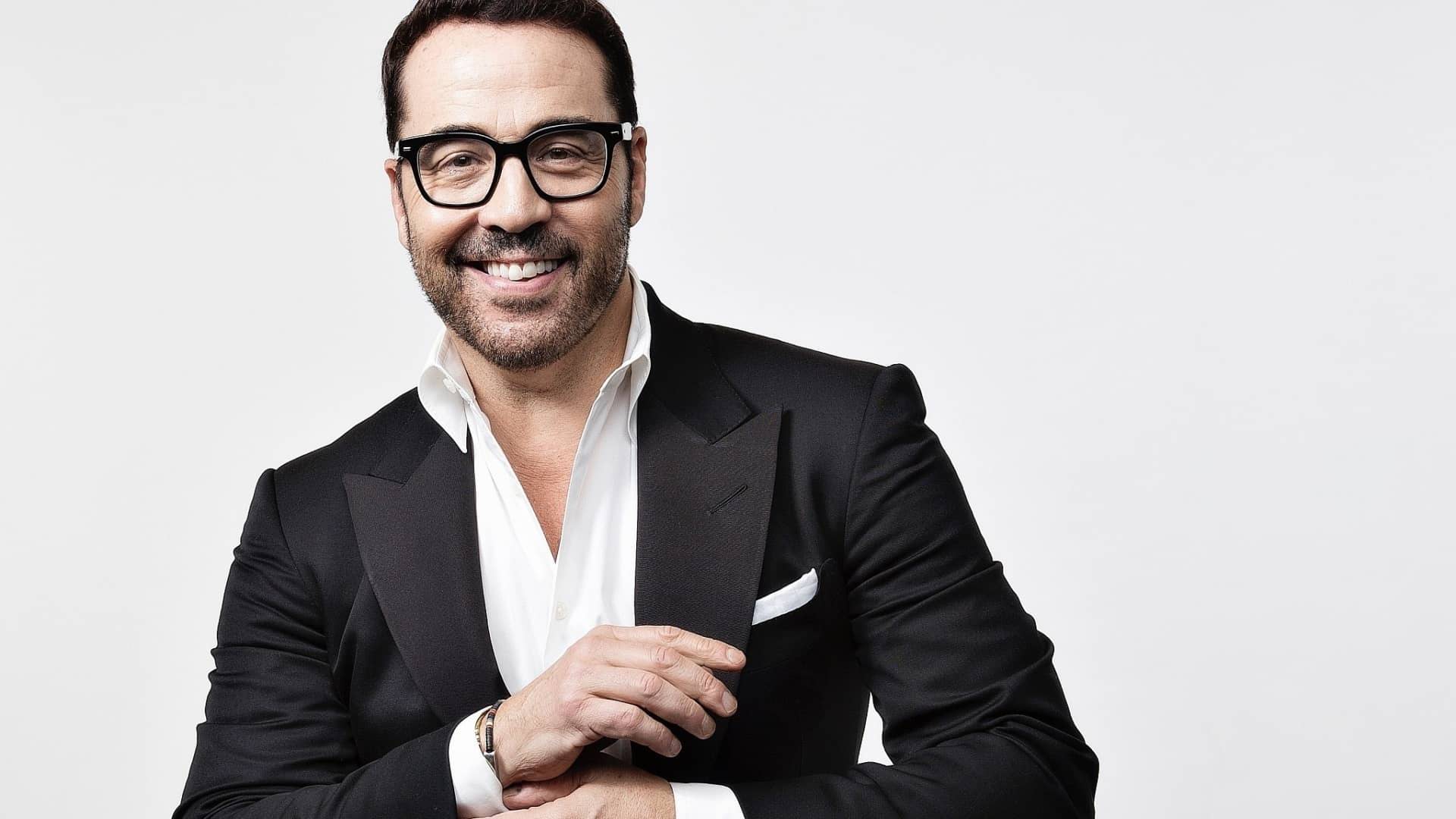 The wellness industry today is being flooded by supplements and regimes that promise reliable, quick ways to better your wellness journey. Due to the increasing the number of options available, it is becoming even harder to traverse the market with misinformation and false claims. Therefore, consumers are failing to see long-term results, all the while endangering their body with low quality ingredients padded with sugars, GMOs, bulking agents and fillers.
Our philosophy is founded on the pursuit of beauty and health from the inside and out. We pride ourselves on providing the most trusted sources for natural supplements; designed to balance and support the mind and body.
Therefore, our ingredients are of both the highest quality and maximum potency, ensuring the body's natural absorption of the product to boost health. Don't take the easy way out with synthetically manufactured supplements, go Organic.
"

Not all supplements were created equal

"
Ruben Tabares
• Higher dose of key ingredients.
• Research and science backed.
• Organic extracts are used wherever possible, to supply the body with nutrients it can recognise and absorb for optimum health.
• We chose sustainable ingredients that are traceable back to their source and are of the purest quality.
• Our supplements are vegan, gluten free and used with veggie capsules.
Born from this powerful alliance, comes the Performance and Longevity Supplements, created with naturally sourced ingredients, substantiated by research and science.
These supplements are for men and women of all ages. Although the main focus of this collaboration is fitness and wellness, the benefits of using these supplements don't stop there. Whether you are working at a desk in school or the workplace, utilise the effects of proteins and antioxidant rich ingredients in both supplements to achieve your goals.
KEY BENEFITS
• Support of muscle strength and growth.
• Boosts endurance.
• Increasing energy while reducing fatigue.
Do you want to push past the boundaries of your body? Whether you want to bulk up or trim down, you need to up your performance game.
This supplement, powered by potent vitamins, proteins and herbs, will boost your fitness levels whilst helping you strive for ultimate human performance.
Performance is packed full of both Pea and Rice proteins, which provide your body with the necessary amino acids and building blocks to support and encourage muscle strength and growth.
Ensure your momentum doesn't falter with the power of Ginseng and Holy Basil, which increases energy and reduces fatigue respectively.
Chlorella and Beetroot elevate your aerobic endurance even more by the muscles' oxygen absorption, leading to boosted blood circulation and reduction in blood pressure.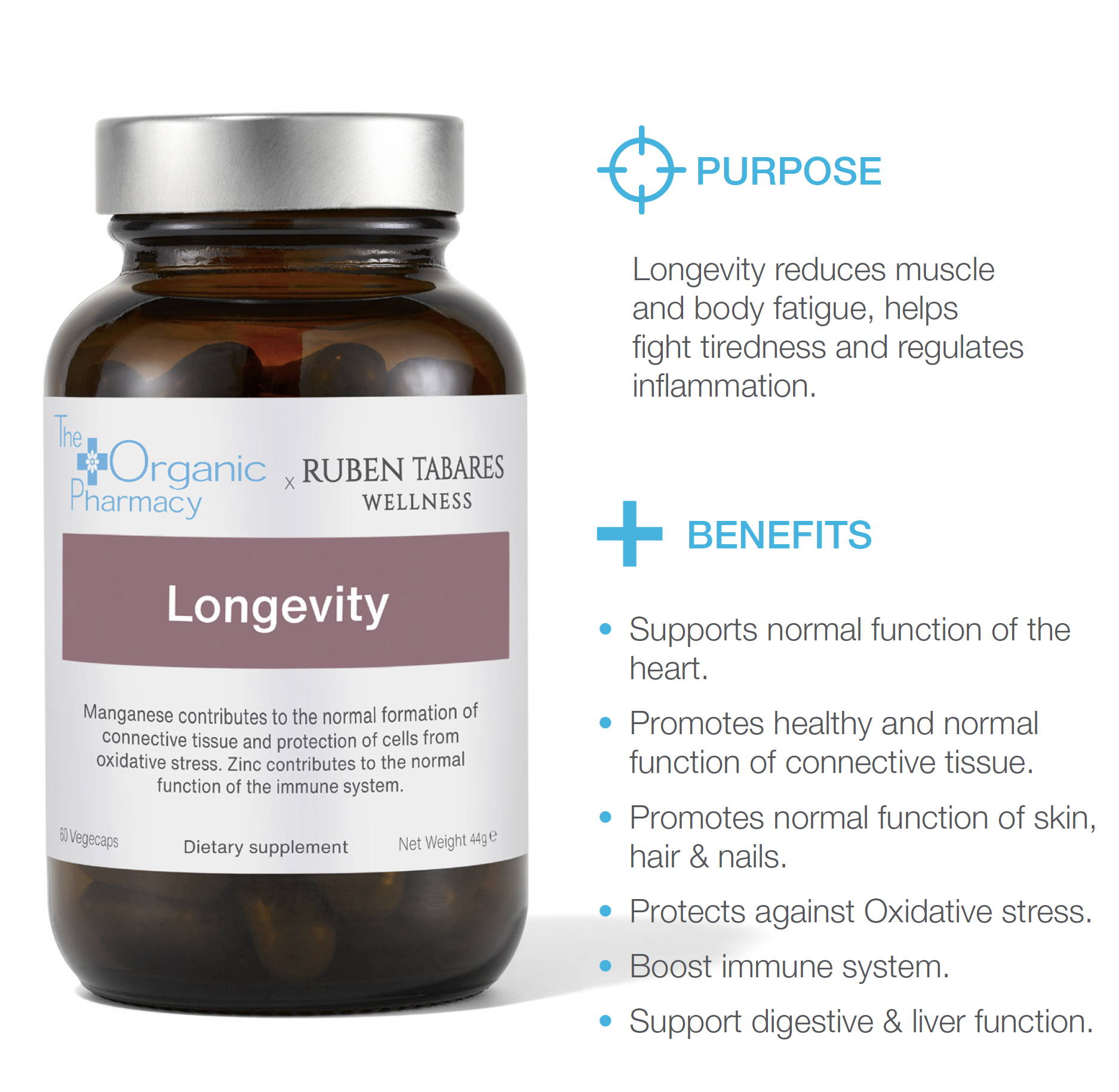 KEY BENEFITS
• Reduction of muscle and body fatigue.
• Combatting tiredness.
• Regulation of inflammation in the body.
Whether you're a morning or evening trainer, you don't want to feel the pain after you work out. The Longevity Supplement ensures the benefits of your workout is prolonged.
Longevity is engineered with the highest super antioxidant-rich ingredients of Dragon Fruit, Guarana Seeds and Glutathione. These powerful ingredients contribute to the reduction of tiredness and fatigue in the muscles, found in everyday life.
The use of Maqui Berry, Ginger Roots and Turmeric reduces any inflammation plaguing the body whilst combining the properties of Dragon Fruit, which supports gut health and carbohydrate metabolism.
The potent ingredients in both supplements are packed into a veggie capsule, easy to be taken every morning. They are also vegan and gluten free, using organic extracts - of the purest quality - wherever possible to work in synergy with your body.
"

Remember, you don't need to be an athlete to fulfil your fitness dreams. You only need to put your faith in our well-known comprehensive health expertise and practises. Take that first step to achieving your goals and train like a champion.

"
Ruben Tabares
• Are these supplements suitable for pregnancy?
Ruben Performance is not suitable due to Holy Basil being too stimulating & Ruben Longevity is not recommended as specific supplements for pregnancy will contain more nutrition. Please seek advice from a medical professional regarding the best supplements for pregnancy.
• Do the Ruben Supplements contain gluten?
Gluten free formulation.
• When will I see the benefits?
On average, benefits of taking supplements can be seen after three to six weeks. However, it is important to remember that supplements are just an addition to a healthy lifestyle, and the effect will depend on individual fitness level, diet, and general lifestyle. Drinking plenty of water and being well hydrated will also support in boosting supplement efficiency.
• Who can take these supplements?
Ruben supplements are recommended for adults, we do not recommend that anyone under the age of 12 take these supplements.
• Can they be taken morning and night?
For Performance we recommend taking in the morning to support muscle growth, boost endurance and increase energy. For Longevity we recommend it being taken early afternoon to prevent muscle fatigue, promote gut health and fight tiredness.
Do not exceed stated recommended dose.
• What's the biggest change you can notice after taking supplements?
After taking Performance and Longevity you will notice an increase in energy levels and aerobic endurance, reduction of muscle and body fatigue and lower inflammation in the body along with a boost in gut health.
• What if I'm not an athlete, what can these do for me?
They will still help boost performance and energy at work or day to day even if you are not an athlete.
• What's is most important thing people need to know about taking supplements?
The most important thing to remember about taking supplements is that not all supplements were created equal, and that is the reason why I decided to team up with the Organic Pharmacy, to produce not only Organic supplements but to have the right supplements in combination. Taking supplements also allows for you to be at your best and optimum health.