Girls' Night: The ultimate getting ready playlist
From iconic pop songs to power ballads you sing into your hairbrush, the right getting-ready playlist is key in creating the vibe of your night. So, next time you break out the makeup bag and start getting ready for a girls night, we've got just the thing to get you in the party mood. Not only this, but below you'll also find our top tips on how to create the perfect base to ensure your makeup lasts all night long.
---

With music legends like Britney, Rihanna, and the Spice Girls sharing the same playlist, you know you've got a good night ahead. We'll take you all the way from nostalgic pop anthems and R&B classics to hits from the biggest female breakout artists. So, once you've poured yourself a drink it's time to press play, turn up the volume, and enjoy our selection of the ultimate get-ready anthems. Cheers to that!
---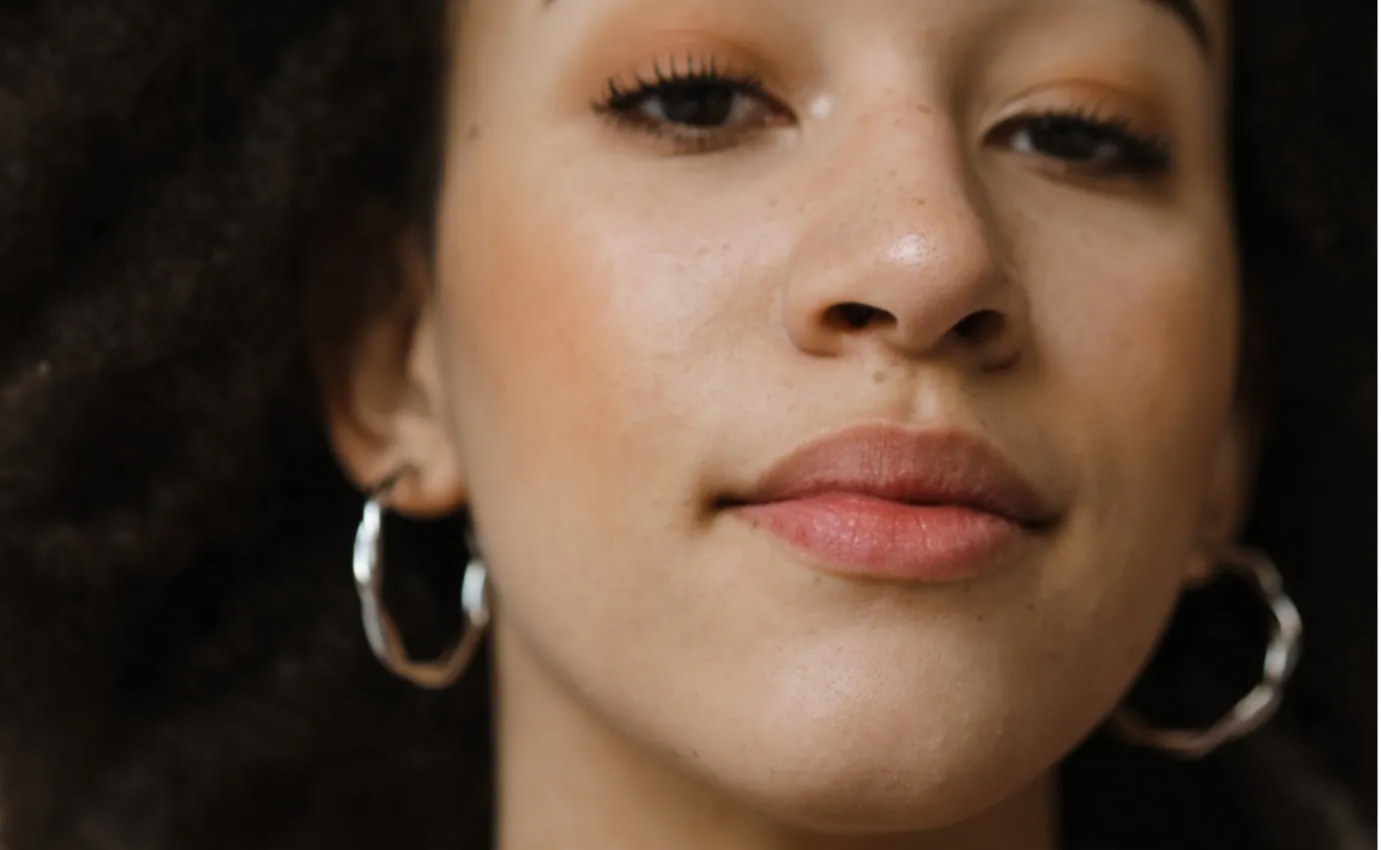 While the typical idea of party makeup might start with a full-coverage foundation, this approach can often contribute towards clogged pores or breakouts — especially if you work up a sweat on the dancefloor. Of course, how good our makeup looks largely depends on how healthy and protected the skin underneath is, but luckily there are plenty of ways we can perfect the base we're working with.
Primers and other makeup essentials are of course effective, but the first, most important step in maintaining a smooth, perfect base is keeping your skin as clean, clear, and hydrated as possible. Any foundations, powders, and even primers will blend into your skin much more smoothly when you make targeted skincare a key part of your getting-ready routine. Here's how to keep your skin glowing and ready for your next head-turning look.
3-Step Skincare: Cleanse, tone & moisturise
Firstly, always remember to remove any trace of makeup at the end of your night, using a good-quality, deep cleanser. Opt for formulas that contain plenty of natural antioxidants, as these will help to remove any impurities from the surface of your skin while also encouraging faster cell repair and renewal through exfoliation.
Cleansers containing high levels of vitamin C will help to combat dull, dry skin, leaving your face feeling bright, fresh, and renewed. Vitamin C is particularly effective when used alongside other antioxidants like vitamin E, which is ultra-hydrating and helps to accelerate wound healing such as acne scars.
Next, lock in the nutrients of your cleanser with a gentle toner to boost hydration. Our herbal toner contains naturally kind ingredients like green tea, chamomile, and eucalyptus to help soothe and hydrate sensitive skin. This is perfect for nourishing and protecting your skin between makeup looks, no matter how bold and adventurous they may be!
After gently sweeping a toner over the face and pressing it into the skin, finish off with a moisturiser that suits your skin type. While rich formulas like our Double Rose Ultra Cream (containing rose, geranium, and aloe vera) are great for dry types, those with oily or combination skin will benefit from lighter moisturisers with active ingredients like manuka honey and tea tree — so, make sure to find the right routine for your skin type. Always remember to moisturise both after cleansing and before applying your makeup, to make sure you're applying your products to a plump, hydrated base.
How to make your makeup last
Once you've utilised skincare to create a smooth, even base, it's time for the fun part: makeup! The best nights are often spent dancing with your friends into the small hours, so if you want to prevent your makeup from smudging, creasing, and generally wearing off, there are a few key things you can do to keep everything in place.
Invest in gentle, lightweight makeup
Before you get out the makeup brushes, the first step following any serums or moisturisers should always be a good quality primer. Not only will this make the application process much smoother, but primers form a barrier between your skin and makeup, giving your products a more adhesive base to cling to.
If you have combination skin, you may want to use an oil-free primer with natural astringents like tea tree oil as this helps to prevent any excess shine. Again, try to recognise what's best for your personal skin type and choose your makeup staples accordingly. Once applying, be sure to let your primer dry for a minute so it can form a smooth, protective layer between your skin and foundation.
Foundation
Even if you have some breakouts you'd like to cover, remember that less is always more. You can still achieve a stunning night-time look when using a lighter, sheer-coverage foundation and a few dabs of concealer for any problem areas. Not only will you look just as beautiful, but your skin will thank you later! The same applies to lipsticks and glosses, too: opting for gentler formulas that hydrate and nourish your skin while you wear them is a great way to maintain a smooth base complexion, as you combine the aesthetics of makeup with the benefits of natural skincare.
In fact, if you want to create the perfect glamorous yet lightweight look, we've created our own dedicated Party Girl Kit to help you do just that. Here you'll find a selection of our best night-out products including our new Tinted Beauty Glow, Skin Perfecting Highlighter in Champagne, Volumising Balm Gloss, Volumising Mascara, and Precision Eyeliner to help you create a head-turning day-to-night look while still maintaining a fresh-faced glow.
Setting powder or spray
When it comes to preventing smudges and shine, setting powders are your best friend. While primers create a better base for your foundation to adhere to, a long-wearing powder is the finishing touch that brings it all together.
These don't have to be overly drying or mattifying to work, either: our translucent powders and bronzers are enriched with antioxidants and hyaluronic acid to hydrate the skin as you wear them. You may also want to experiment with setting sprays, as these can add an extra smudge-proof layer to your final look. This is especially useful for any intricate eye makeup you (or a friend) have spent time on.
Investing in reliable, good-quality setting products means you can use highly pigmented products like a natural cream blush and easily lock them in place with a dab of powder. This allows you to bring pops of colour and dimension with a small amount of pigmented product, meaning your skin won't feel as cakey or overloaded with too many layers. Don't forget to bring your favourite powder, mascara, and tinted lip balm along in your bag for any top-ups throughout the night, and you're good to go!
For more top tips on all things natural skincare and makeup, check out the helpful articles on our blog. This includes our expert skincare routines, Christmas gift guides, and our Let's Talk series, where we cover everything from the beginnings of homoeopathy to immunity, menopause, and much more.