With air travel and travelling to work back up and running, we have put together some of our ultimate travel tips to keep your immune system in tip-top condition.

With air travel and travelling to work back up and running, we have put together some of our ultimate travel tips including ways to combat jet lag, protect your immune system and how to stay hydrated during travel as this can be very harsh on the skin. As well as this, if your holiday has been cancelled, we have included some top tips to achieve a natural looking glow this Summer!
Bullet Proof Your Immune System
The right combination of herbs, homeopathic remedies and supplements can prevent or radically reduce the severity and recovery of an infectious illness.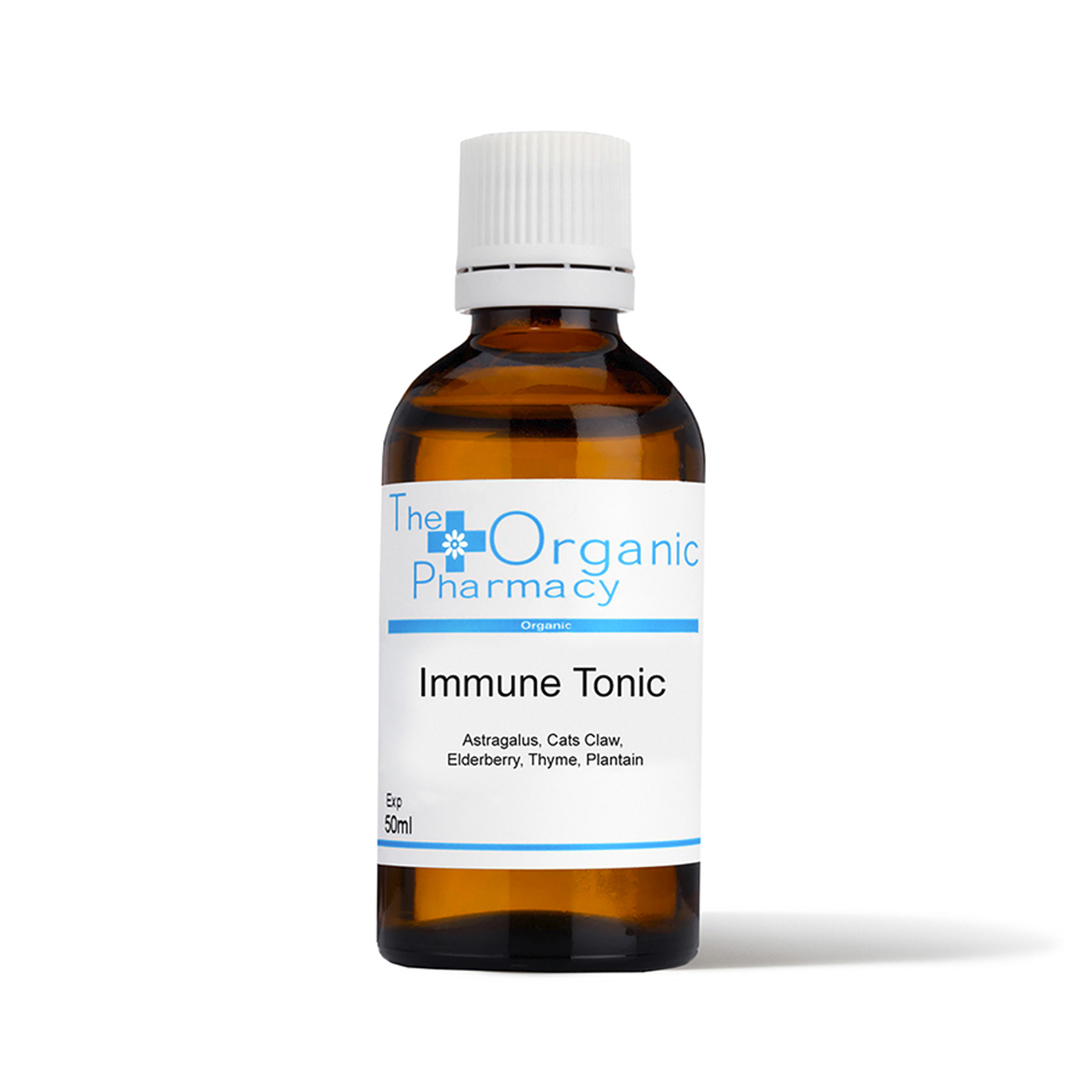 The herbs Astagalus, Cats Claw, Elderberry, Thyme and Plaintain combine to naturally support the immune system for the whole family.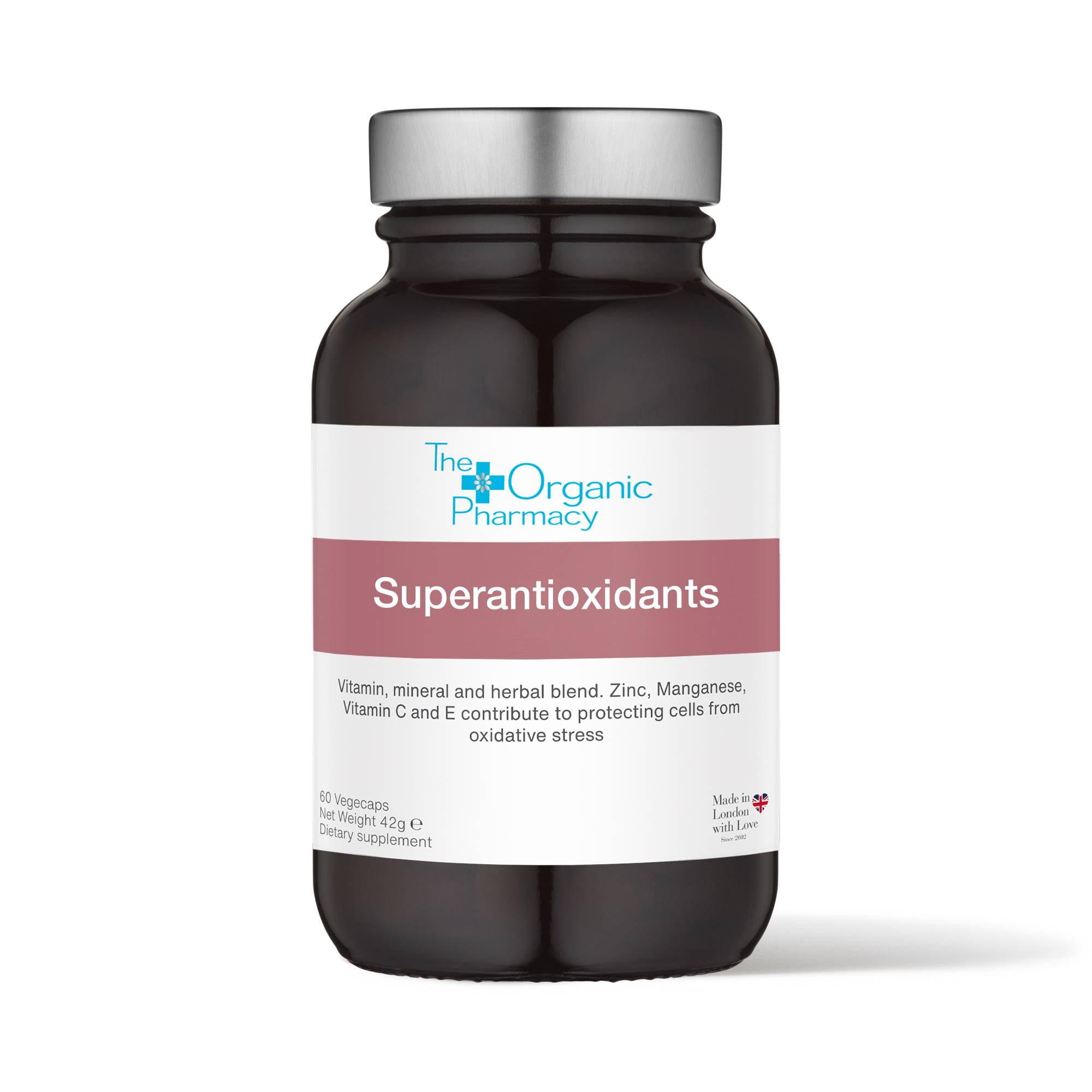 We recommend you always take Superantioxidants before flights to support your immune system and protect from free radicals during the flight.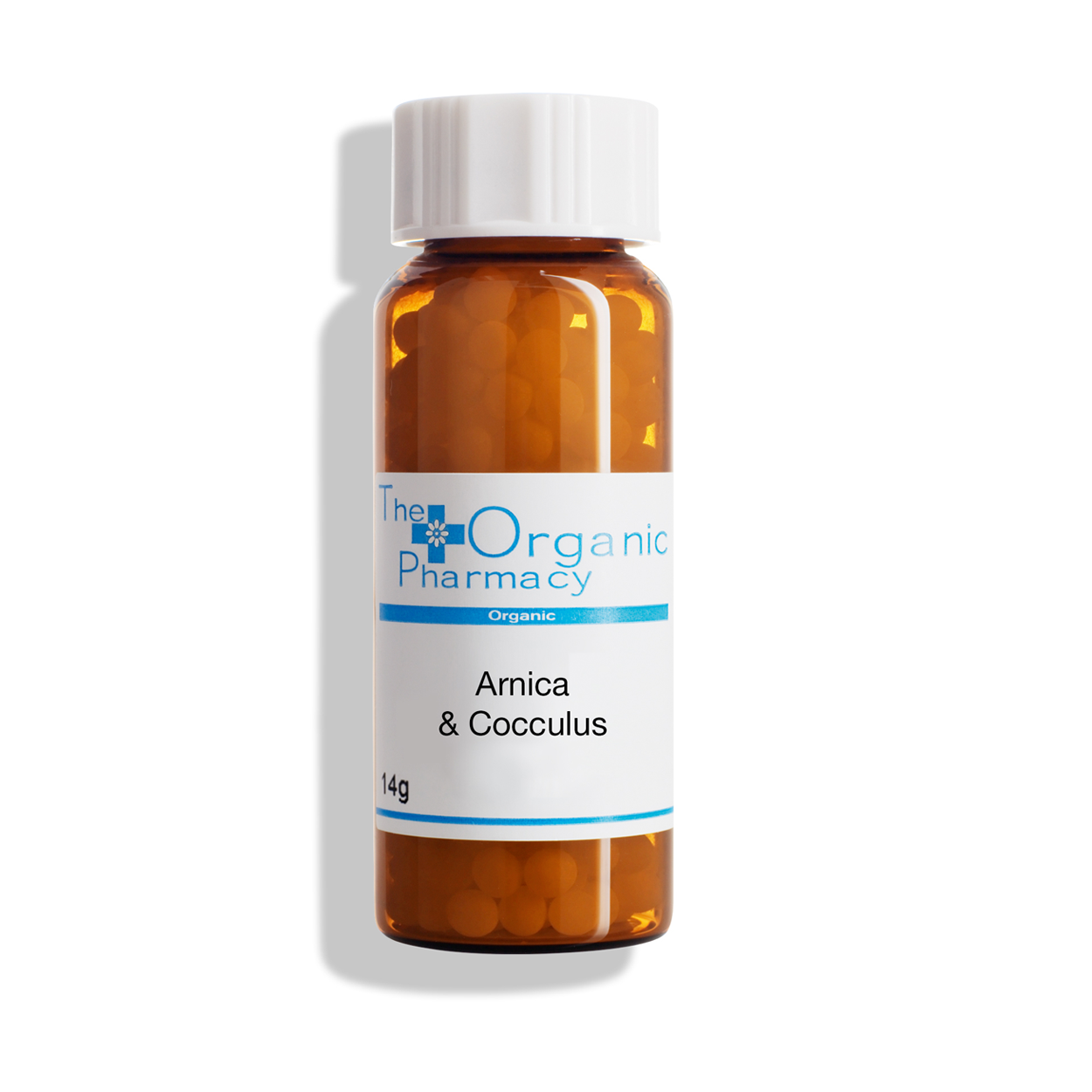 Our customers who are constantly travelling the world swear by these pills. This formula helps combat symptoms of fatigue and sluggishness that occurs when your circadian rhythm is thrown off. The Arnica acts as an anti-inflammatory, whilst the Cocculus can help to normalise levels of stress and hunger hormones as well as improving alertness and motor abilities.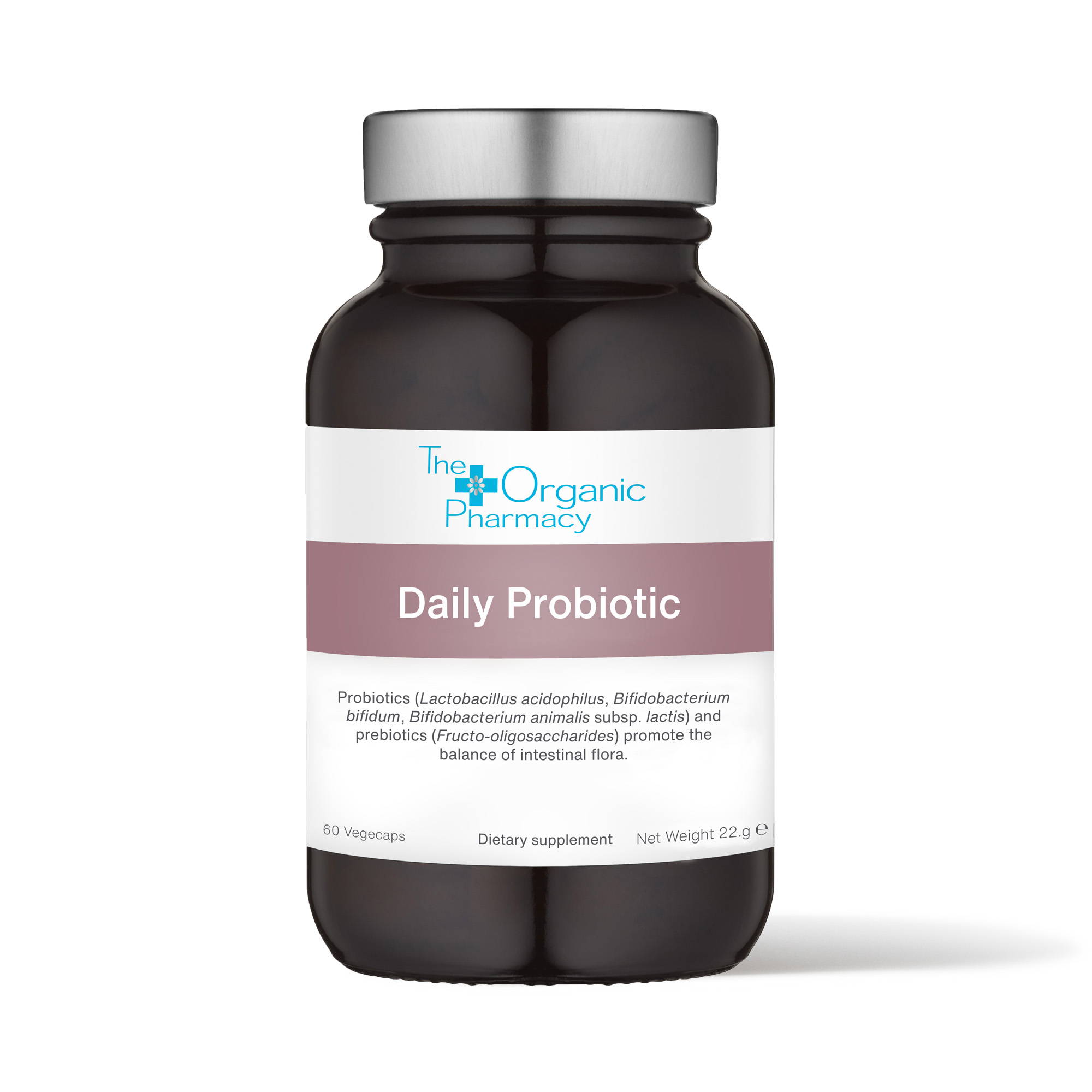 80% of the body's immune system is located in the gut. Making sure your gut is healthy is vitally important, particularly when travelling. Research has shown that probiotics may decrease the severity and duration of upper respiratory infections,
the good bacteria has a powerful effect
and strengthens the immune system.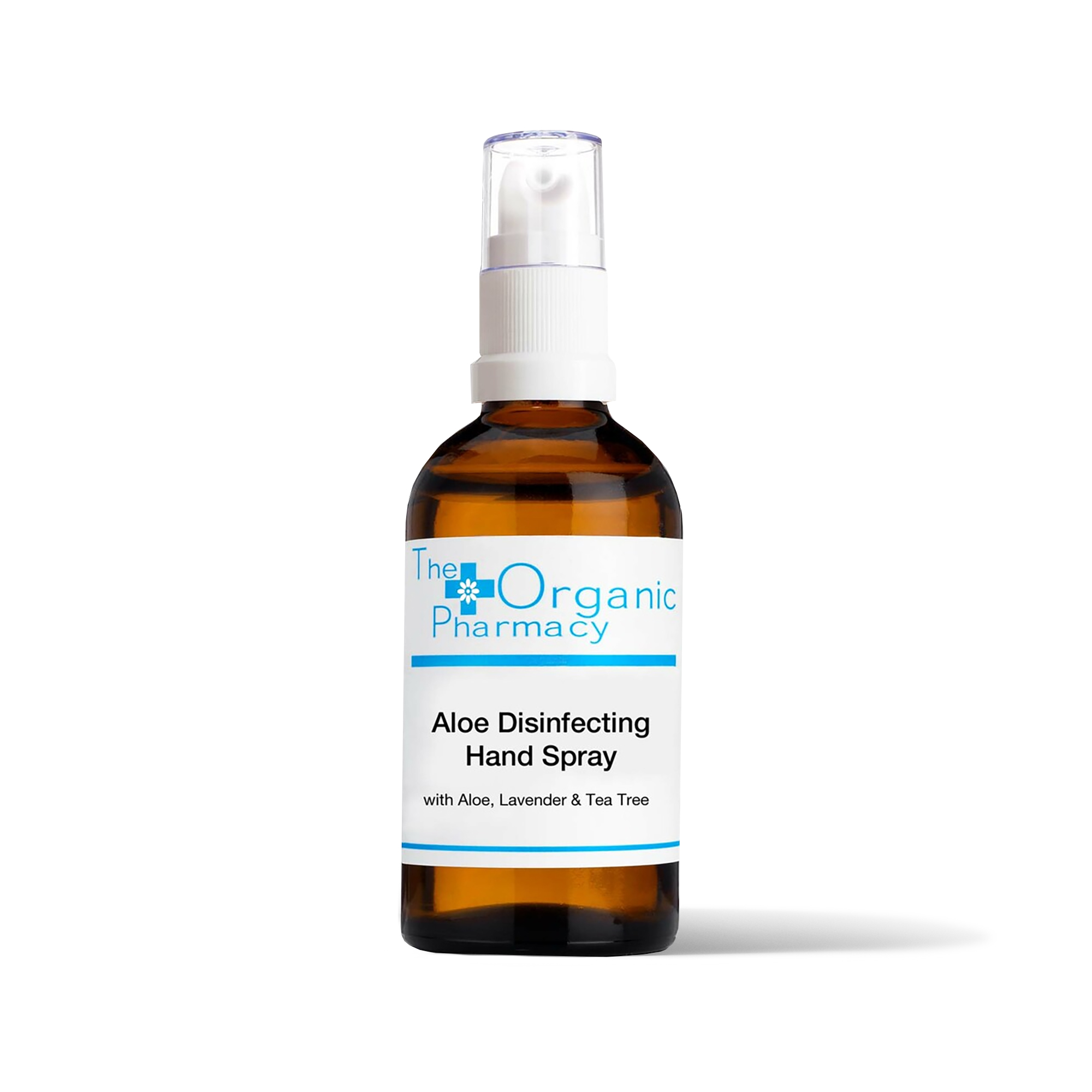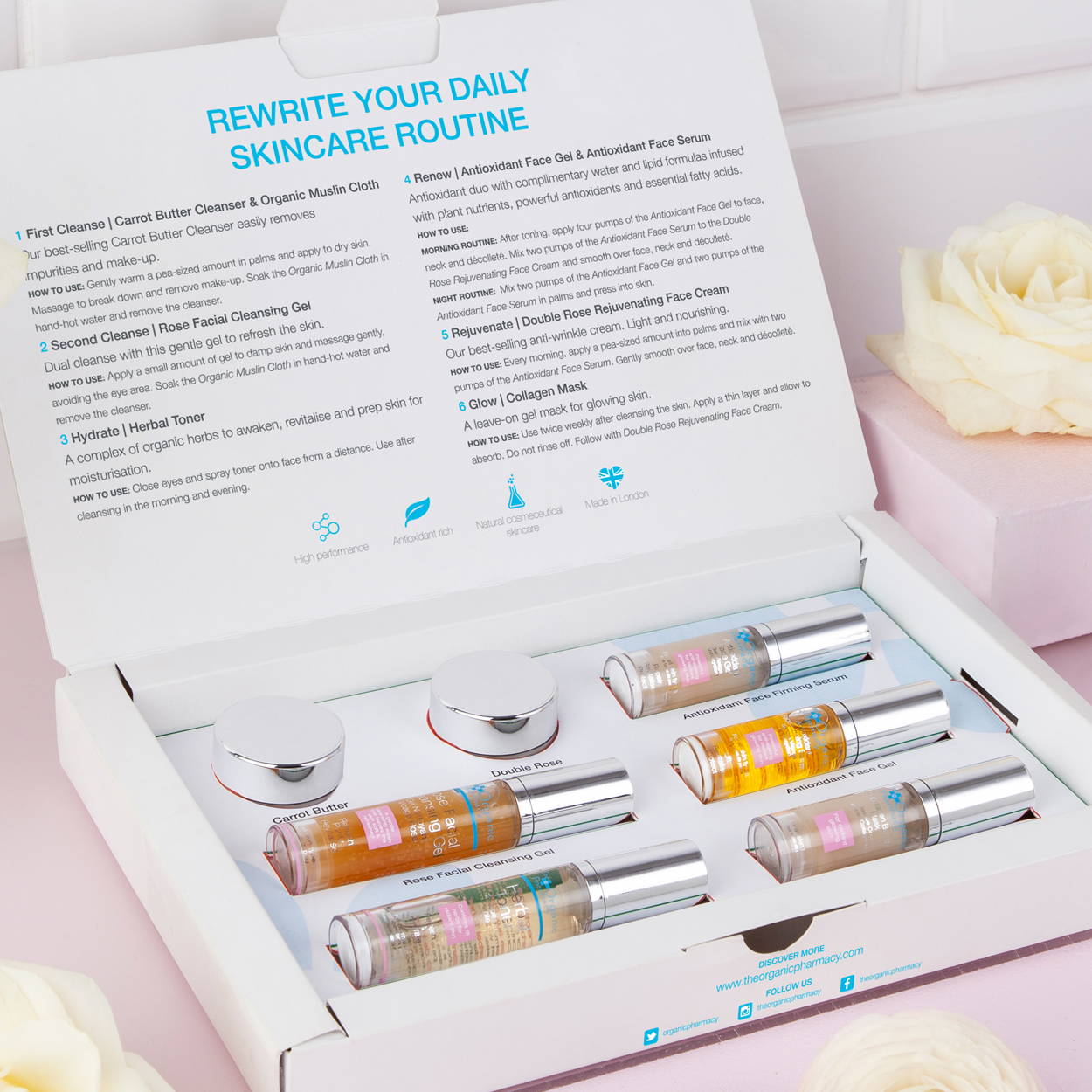 Perfect your skincare routine and protect your skin from dehydration when travelling with our Hero Skincare Kit!
Including deluxe travel sizes of our Carrot Butter Cleanser, Rose Facial Cleansing Gel, Herbal Toner, Antioxidant Face Serum, Antioxidant Face Gel, Double Rose Rejuvenating Face Cream, and Collagen Mask.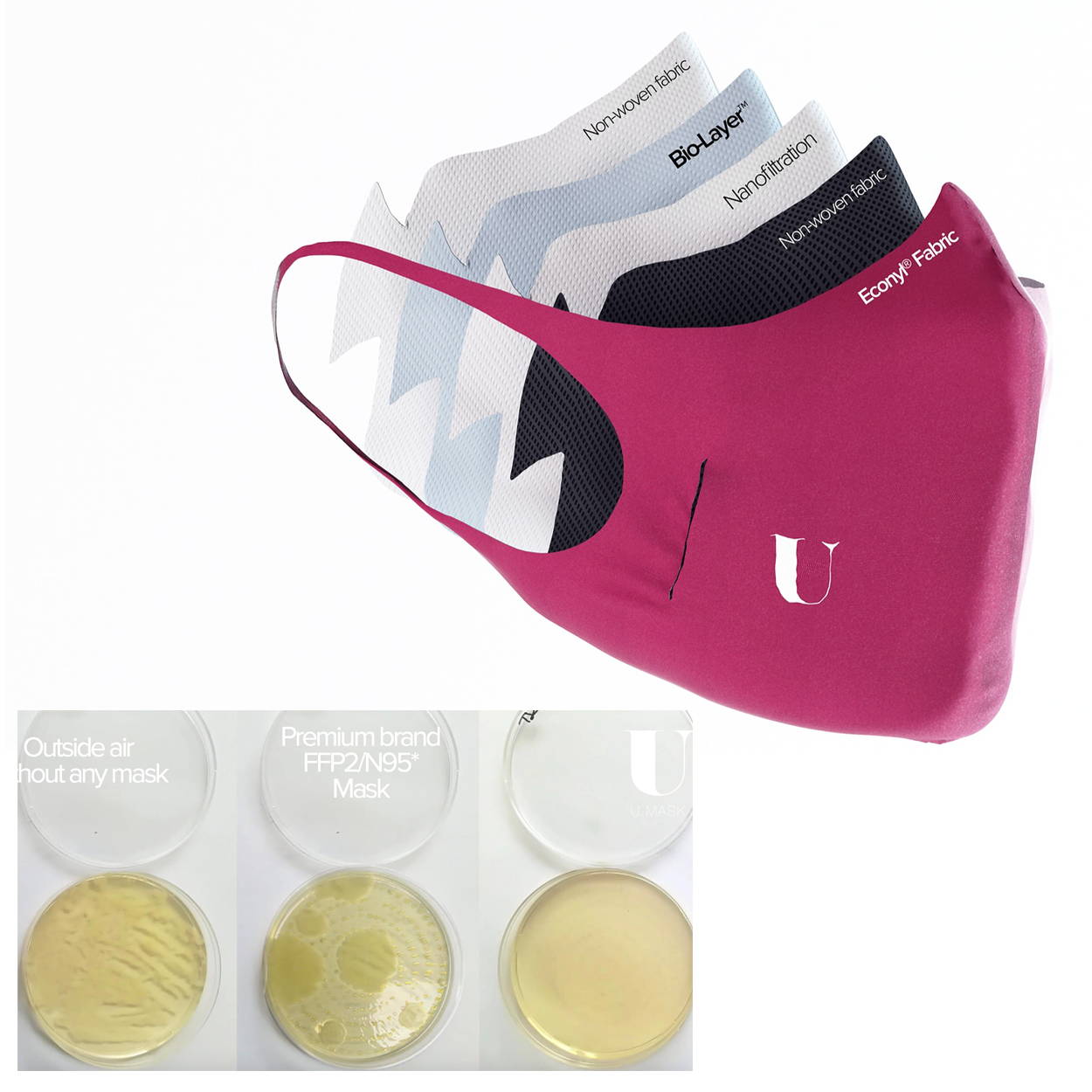 NEW
Pre order your Biotech Mask
NOW!

We are excited to announce that as of August we will be selling the first Biotech mask. This mask not only blocks air contaminants on the mask surface, it destroys them inside the mask.
RRP of mask £35 RRP of refill £15
Even if you are staying home this summer, we have the best tips for staying safe and looking fantastic!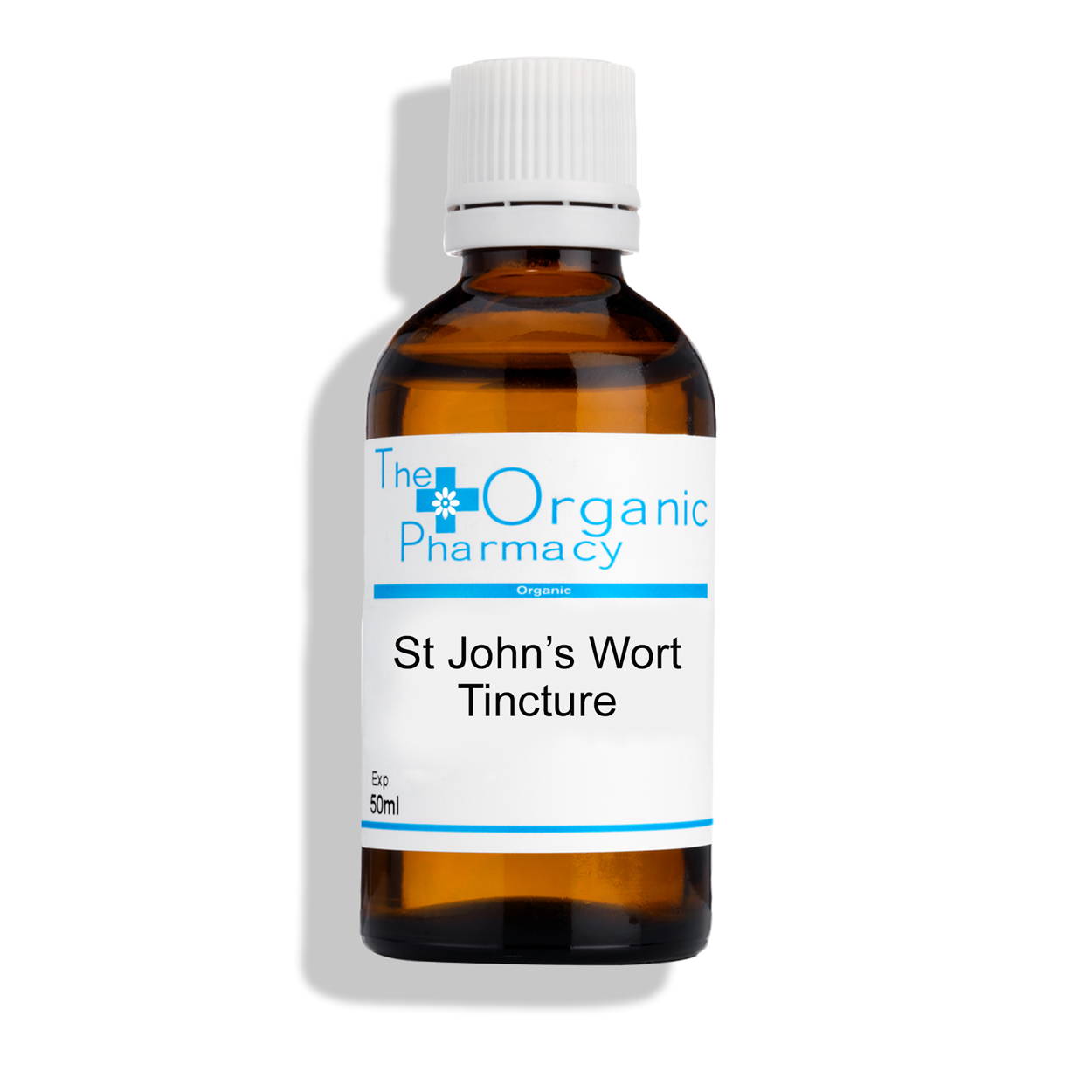 St John's Wort is an invaluable herb, it contains Anti-Viral properties. Since Hypericin interferes with the reproduction of viruses, it can be used to treat viral infections. It is also known for it's anti-depressant action, and is excellent for SAD in the absence of access to daily sunlight this Summer.
Our Self Tan is the solution to a no-sun-kissed tan. Traditional DHA can be contaminated with formaldehyde, a very strong preservative that causes cancer which is why we chose our Ecocert certified extract carefully which is free from formaldehyde.
As well as being toxin-free, our self tan smells great and has a streak-free application resulting in a natural golden glow!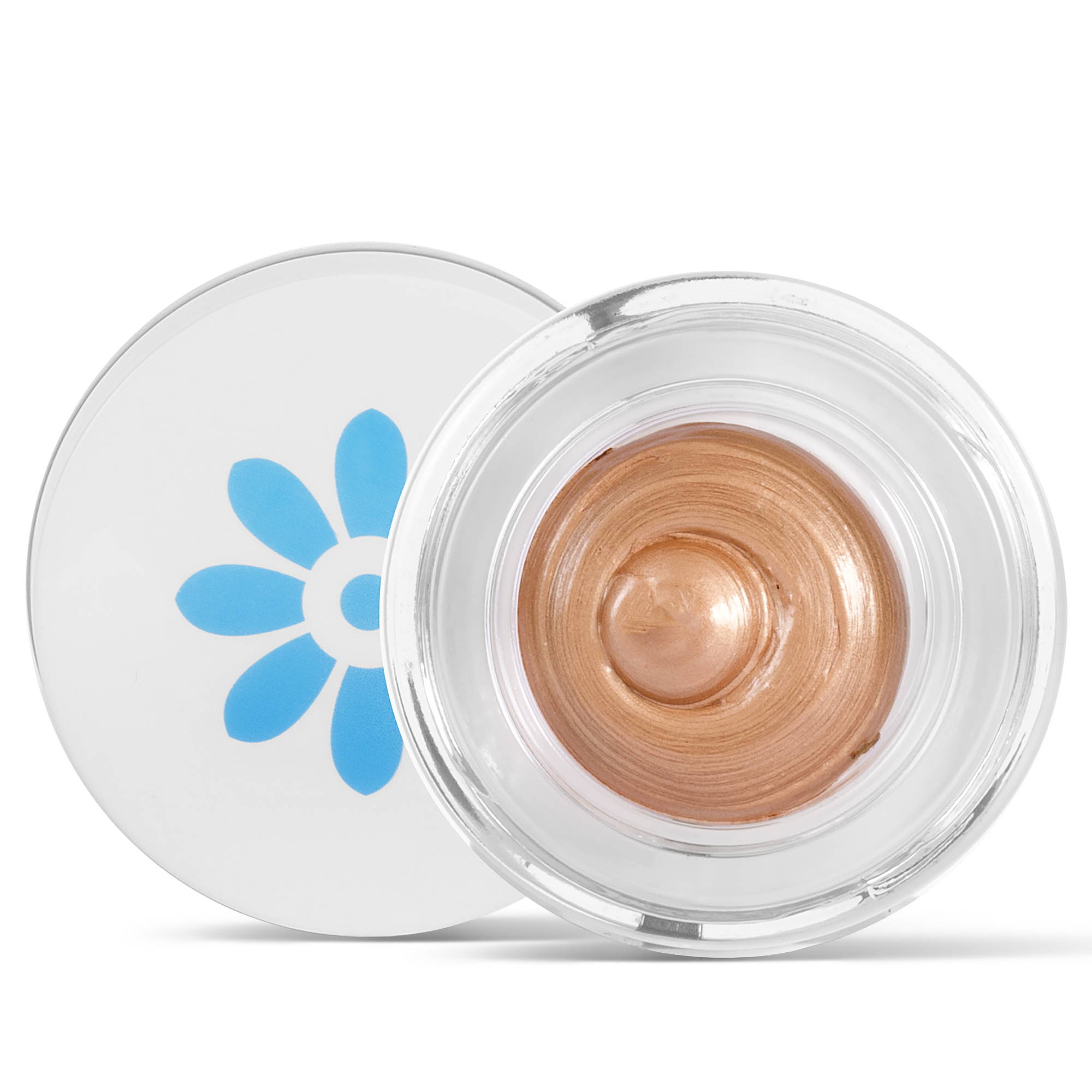 Achieve a sunless GLOW this summer with our Skin Perfecting Highlighter Infused with Hyaluronic Acid and Calendula Extracts, it perfectly cares for the skin whilst highlighting your most beautiful features.
Whether you are staying home or going away this summer, sunscreen is an essential part of your daily skincare routine as even indoors we are not protected from UVA rays, which can contribute to skin cancer. As well as this, even in cloudier areas we are not protected from UV rays as they cannot be filtered by clouds, therefore, you are still experiencing up to 80% of the sun's most damaging effects.
As well as Zinc Oxide and Titanium Dioxide, our sun creams also include moisturising Coconut, Shea Butter and Rose Hip Oil to keep the skin nourished. Aloe and Calendula soothe the skin making them perfect for adults, children and those with sun sensitivity or allergies.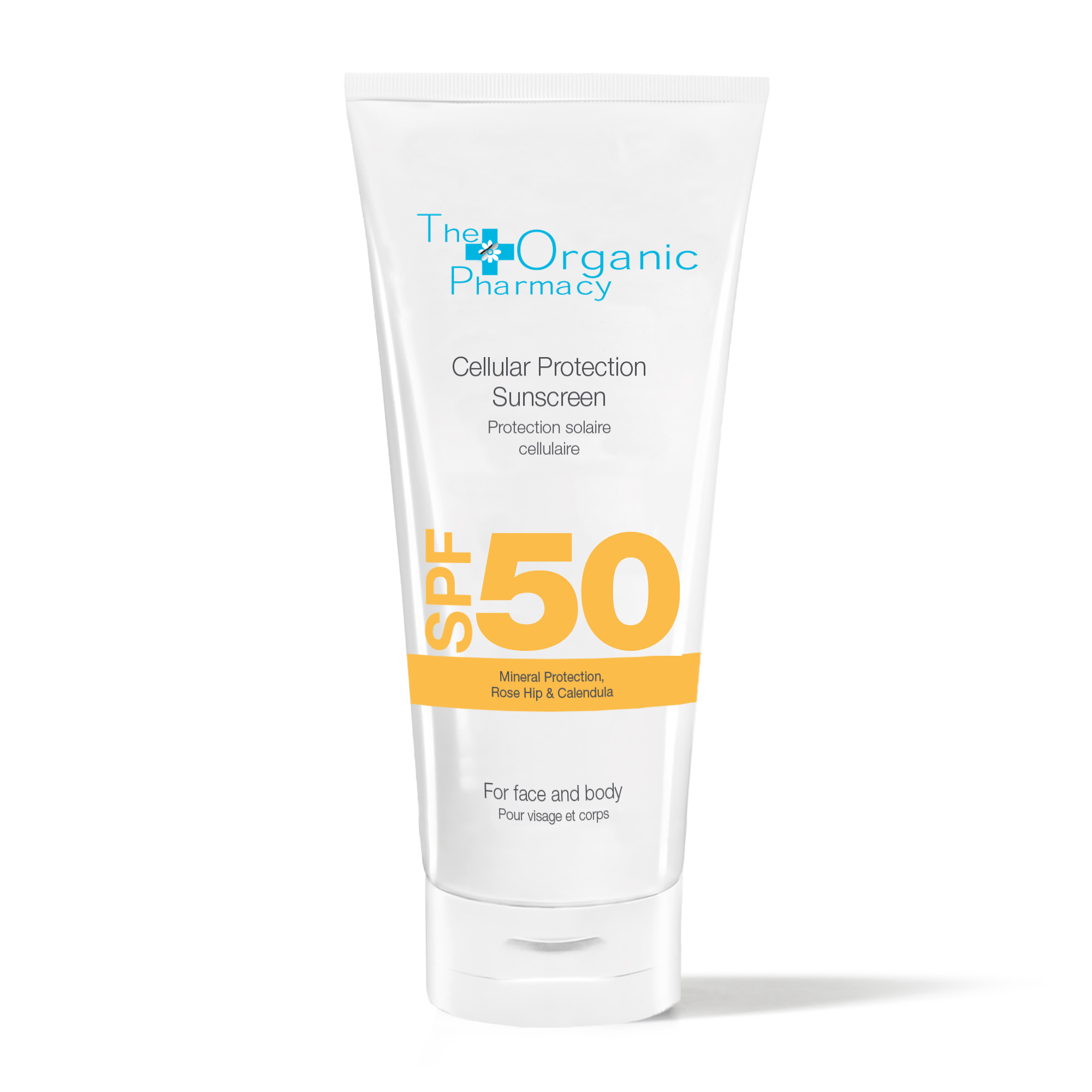 This broad-spectrum mineral sun protection for the face and body is infused with Rose Hip and Calendula to soothe and nourish, while extracts of Aloe Vera and Shea Butter seal in moisture to protect skin. Our Cellular Protection Sunscreen SPF 50 is packed with clinically proven antioxidants and provides mineral protection from the harmful effects of UVA and UVB rays thanks to the presence of Zinc Oxide and Titanium Dioxide.