Health Assessment with Quantum/EIS UPDATE

A must for anyone wishing to improve their health

A BioEnergetic device literally scans the body in three minutes. It gives profiles on vitamin and mineral deficiencies, organ function, hormone balance, viruses, bacteria, fungus, parasites, digestive disorders, stress & food intolerance. A must for anyone wishing to improve their health, planning a pregnancy or as an annual check.

In our Stores, the scan looks at Organ Function, Vitamin & Mineral deficiencies, Hormone balance, Immune function, Body oxygenation, Digestive disorders & Stress. All results are available immediately and a personalised programme is recommended. This is the ultimate treatment for those wishing to improve their overall health.

A must for anyone wishing to improve their health, planning a pregnancy or as a yearly MOT.
Price:
- Adults £150
- Children under 8 years old £100
- Follow up consultation 45 mins £70
A quick route to discovering food sensitivities

Using Quantum biofeedback technology, our homeopaths test for the most common intolerances and offers treatment according to your results.
Price:
- 60 mins £70
Every 4 to 6 weeks as needed
An express way to address health issues

Using our Quantum/EIS our homeopaths identify any deficiencies in key vitamins and minerals.
Price:
- 20 mins £40
Every 4 to 6 weeks as needed
Our practitioners use all their skills to identify the root cause of illness and treat at that deep level. Homeopathy, herbs, supplements and lifestyle advice work together to bring you back to health.
Price:
- 60 mins £60 ( First Homeopathic consultation)
- 30-45 mins £40 (0-8 yrs)
- Express Homeopathic consultation 30 mins £25
Follow up:
- 30 mins £40
- 45 mins £60
- 60 mins £70
Specialising in women's ailments such as stress, eczema, menopause, PCOs, PMT, bloating and digestive problems.
Price:
- 90 mins £150
Following the immense success of treatment at our clinics in the past 5 years - we now offer this treatment both individually and as a couple.
Price:
- 90 mins £150
Blood Pressure consultation
Our pharmacist will take blood pressure readings from each arm and discuss how to provide treatment of hypertension and hypotention with advice on herbal and homeopathic support, nutrition and suitable relaxing treatments.
Price:
- 20 mins £10
Every 4 to 6 weeks as needed
---
---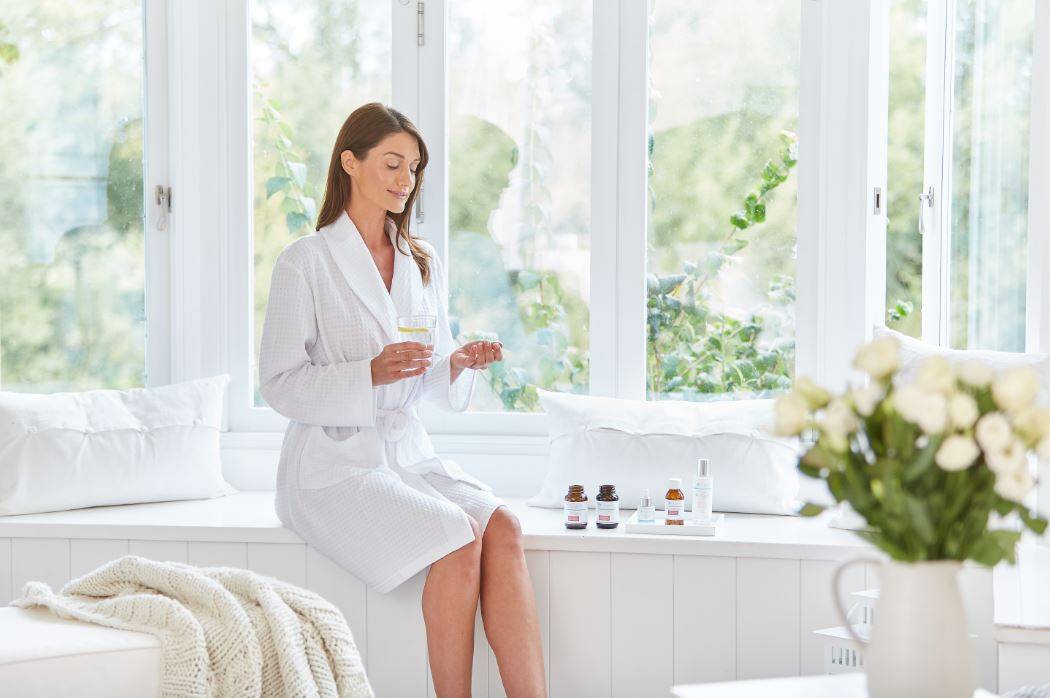 CANCELLATIONS / RESCHEDULING POLICY
A minimum of 24 hours notice is required in the case of cancellation or rescheduling. Without 24 hours notice, the full rate is chargeable. When booking we require a credit card number to secure the appointment.
All treatments and treatment courses are non-refundable.
---
Here at The Organic Pharmacy, we have a range of health assessments and treatments that have been designed to give you as much information as possible about your body. Whether you're looking for a full body scan or you'd like more information on a particular area, just take a look at our range of treatment plans above.
Each health treatment will take a natural approach to your wellbeing, outlining if there are any areas of concern. By analysing your body, our health assessments can pick out if you've got any deficiencies, allergies, intolerances, or hormone imbalances. We can also highlight any skin or digestive concerns and determine a root cause of your issues.
After your health assessment, we'll give you our in-depth knowledge on how best to tackle your concerns to help you achieve a healthier life. We can suggest a range of natural supplements and health products that will help rebalance your body.
Take a look at the selection of health assessments and treatments above for more information on what each appointment will entail.
You might also be interested in some of our other treatment options. We have facial treatments, body treatments, and mother-to-be treatments that have all been designed to help you take the very best care of your body and skin.
We have stores all across the UK and Ireland, as well as the rest of the world. Just take a look at our list of stores to find one closest to you. Then, choose one of our health assessments and treatments today and discover a healthier mind and body.