Winter skincare tips: How to care
for dry skin in Winter


If you've been feeling the chill from cold weather this winter, you may be wondering what to do for dry, itchy skin. Whether we're braving the cold air outside or warming up with central heating at home, the changing temperature conditions we experience during winter can take its toll on our skin. This often leads to dry, chapped skin on our face, lips, and hands, which is not only uncomfortable but can also dull your skin's natural glow.
So, to help get you through the colder months with healthier, more nourished skin, we've put together the guide below. Here we'll take you through our top winter skincare tips and answer some key questions, including:
Why is my skin so dry in winter?
→ What to do for dry, itchy winter skin
⋮ Cooler showers
⋮ Natural makeup
→ Winter skincare: The essentials
⋮ Moisturiser
⋮ Hyaluronic acid
⋮ Exfoliator
⋮ Supplements and diet
Why is my skin so dry in Winter?
During the winter, we're exposed to the cold air and wind when we venture outside. There are also much lower levels of humidity throughout the coldest months of the year, because as the outdoor temperatures drop, the cold air can't hold as much water. Our skin is therefore more exposed to dry air with much less moisture compared to the spring or summer, causing it to feel dry, cracked, or chapped. This dry winter air is further exacerbated when we go inside and turn up the central heating to stay warm. So, as we experience both cold, bitter air outside and dry, uncirculated air indoors, it's clear why the winter season can have a negative impact on our skin's natural moisture barrier.
We often neglect to wear SPF during the winter, too, as we don't typically associate cold weather with being exposed to sunshine. However, even though the days might be shorter, from sunrise to sunset UVA rays are still present at the same strength all year round. So, even though you may not think it, it's just as important to apply a high-factor sun cream (at least SPF 30) during winter to prevent UV damage. If you want to know more ways to adapt your skincare for winter and prevent your skin from feeling chapped, tight, or dull, the guide below will tell you how.
What to do for dry, itchy Winter skin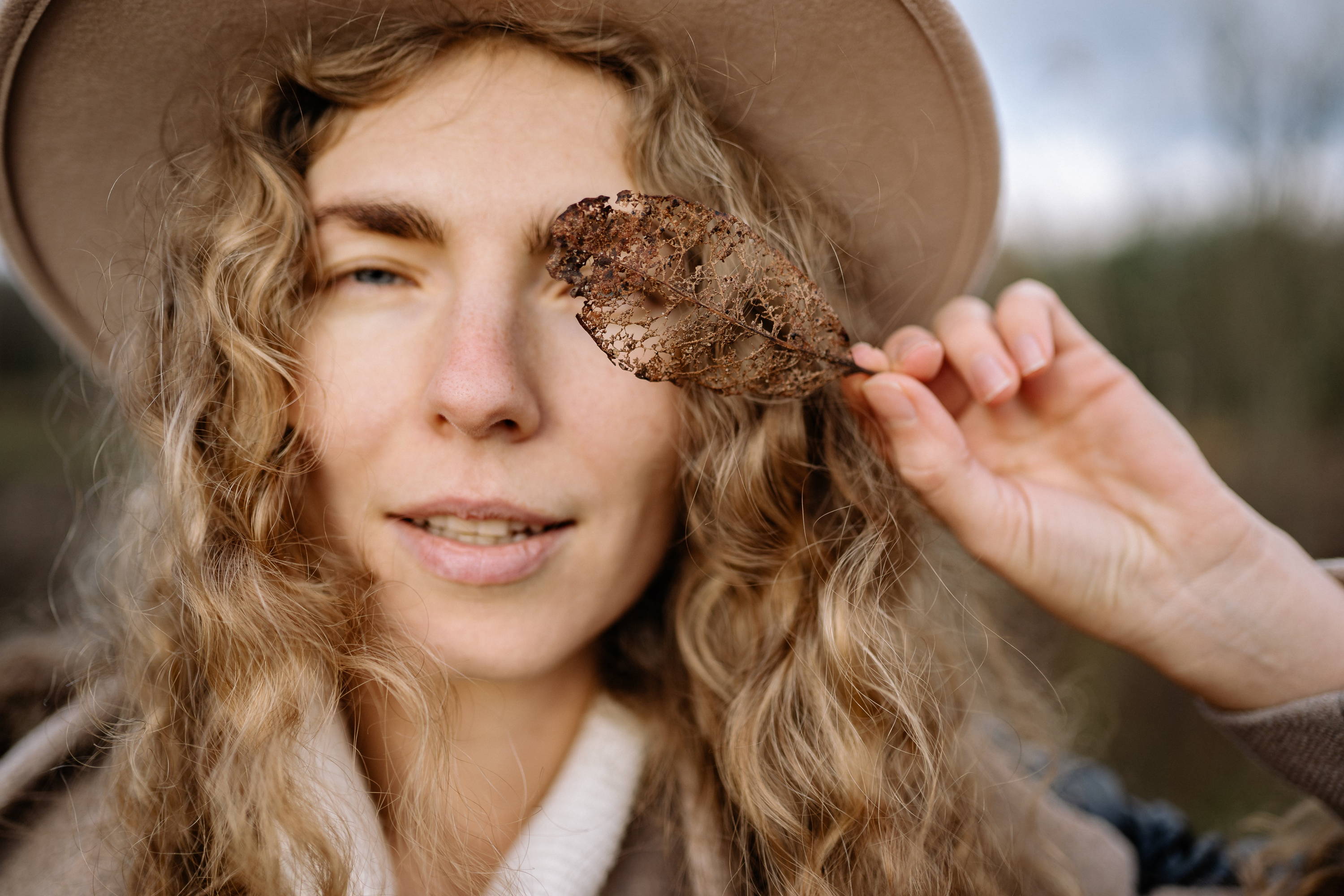 Rest assured that if your skin is lacking some moisture and brightness during the winter, there are a few key ways to better protect yourself from the elements. As well as establishing a solid winter skincare routine that's designed for the cold weather, here are some simple habits that can help your skin stay bright, plump, and hydrated all year round.
It might feel like the more appealing option during the winter, but if you struggle with dry skin, try to avoid taking too many hot showers. This is because prolonged time under hot water can cause damage to keratin cells in the outermost layer of our skin, called the epidermis. Disrupting these cells can contribute towards dry skin by preventing them from locking in moisture, which can also exacerbate any existing skin conditions you may have. If you need a little extra help managing skin conditions, be sure to check out our designated routines for eczema and rosacea. In these special kits, you'll find detailed step-by-step tips and our selection of the best products to help soothe, repair, and hydrate the skin as gently as possible.
Too many long, hot showers can also cause mast cells in our skin to release histamine and cause the winter dry skin rash that many people experience during cold weather (Healthline). This can be particularly noticeable if you have sensitive skin. So, to help prevent irritation, one simple thing you can do is turn down the temperature dial of your shower or bath.
While recent studies are revealing how beneficial cold showers can be for the nervous system, metabolism, and even our mental health, in winter it's best to stick to lukewarm water. Not only is this more comfortable, but an ice-cold shower can be too harsh on your immune system during winter, especially if you're struggling with a seasonal cold. Either way, be sure to use a hydrating shower gel and follow this with a replenishing body oil or moisturiser while your skin is still damp to ensure maximum absorption.
As well as tailoring your skincare routine to the seasons, it's also wise to assess the makeup you use when temperatures start to fall. Opting for natural, organic makeup is not only far gentler on your skin, but it can also be much less drying than products made with artificial perfumes and ingredients. For instance, our powders, foundations, and concealers are all enriched with antioxidants and hyaluronic acid to help hydrate the skin while you wear them. This means you can still create a smooth, glowing base throughout the winter months without dehydrating the skin or clogging your pores with heavy products.
Similarly, another main concern during winter is dry, chapped lips from the wind and cold air. So, once you've found a good quality lip balm to use regularly during cold days, why not trade your matte lipstick for something more hydrating too? Our volumising balm glosses and liquid lipsticks are made with certified organic ingredients and packed with antioxidants, meaning you can create glamorous makeup looks throughout party season and prevent chapped lips at the same time.
Winter skincare: The essentials
When the days get shorter and the cold weather starts to creep in, it's time to start adjusting your skincare regimen for the season ahead. If you need a little bit of inspiration, we've put together some essential products you'll need to create a simple yet effective winter skincare kit. So, read on to discover how to maximise hydration, remove dead skin cells, and bring back your glow.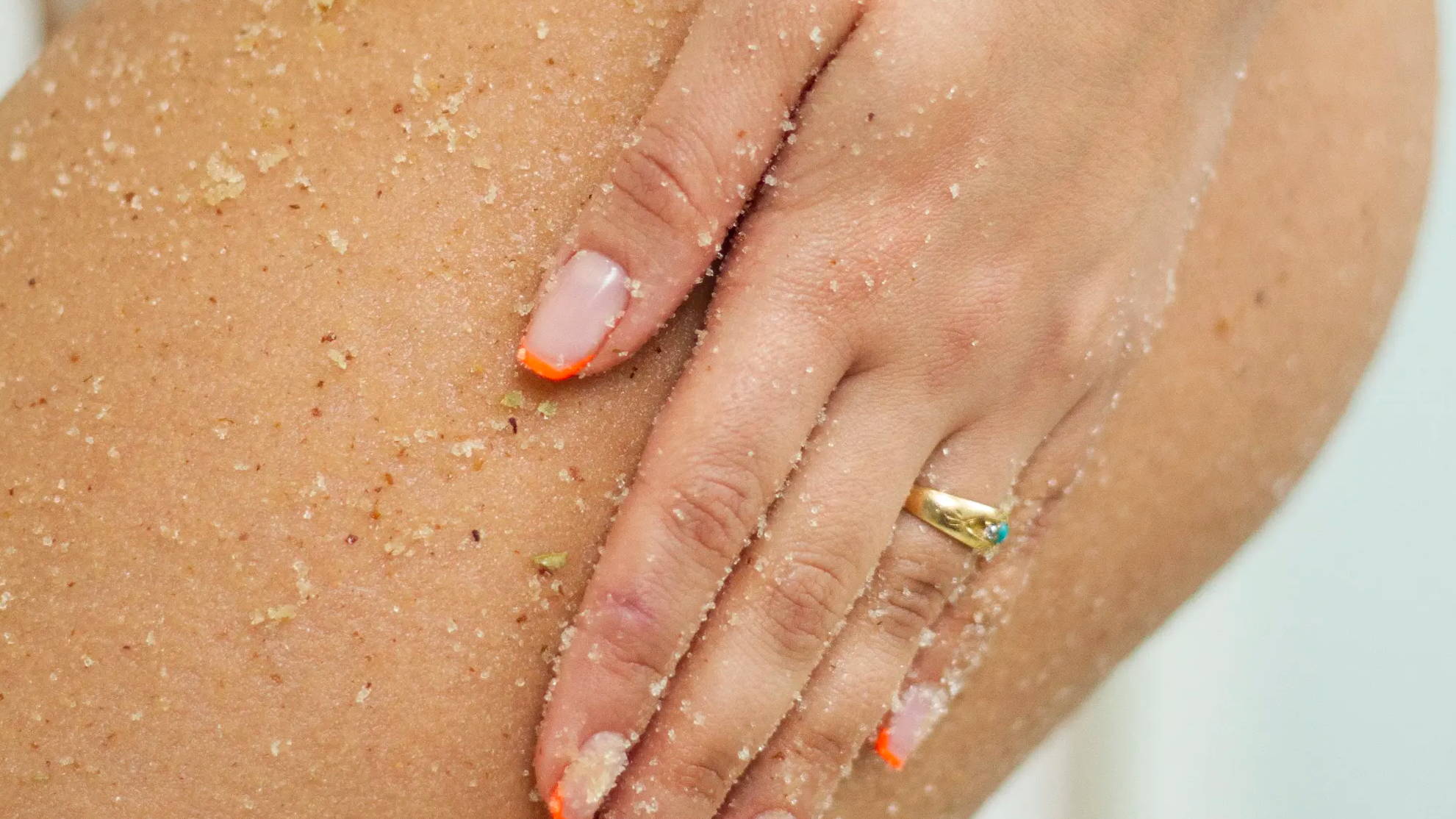 One of the main things you may notice during winter is that your skin looks a little bit dull or lacklustre. This is because when your skin is dry and dehydrated, it may need exfoliating more regularly to get rid of any excess dead skin cells. So, if you want to bring some brightness back to your face, try incorporating some gentle exfoliators into your daily routine.
Our Enzyme Peel Mask contains active ingredients like vitamin C, passion fruit, and lactic acid which help to remove dead skin cells from the epidermis without stripping your natural moisture barrier. This kind of gentle exfoliator works without the need of any harsh granules, and after sitting on the skin for ten minutes will reveal clearer pores and a fresh, natural glow. You'll find this mask and other brightening products like the Rose Plus Age Renewal Cream in our hand-picked Rejuvenating kit.
If you experience dry skin on the rest of your body as well as your face, you'll also benefit from incorporating useful tools like a skin brush into your winter routine. By brushing the soft bristles in circular motions over dry skin, you can remove the build-up of dead skin cells on your legs, arms, and any other dry areas on your body. This brush also comes with a detachable handle so you can easily reach difficult areas like your back. After dry brushing, always remember to moisturise the skin generously with a nourishing body oil or our Ultra Dry Skin Cream for the best results.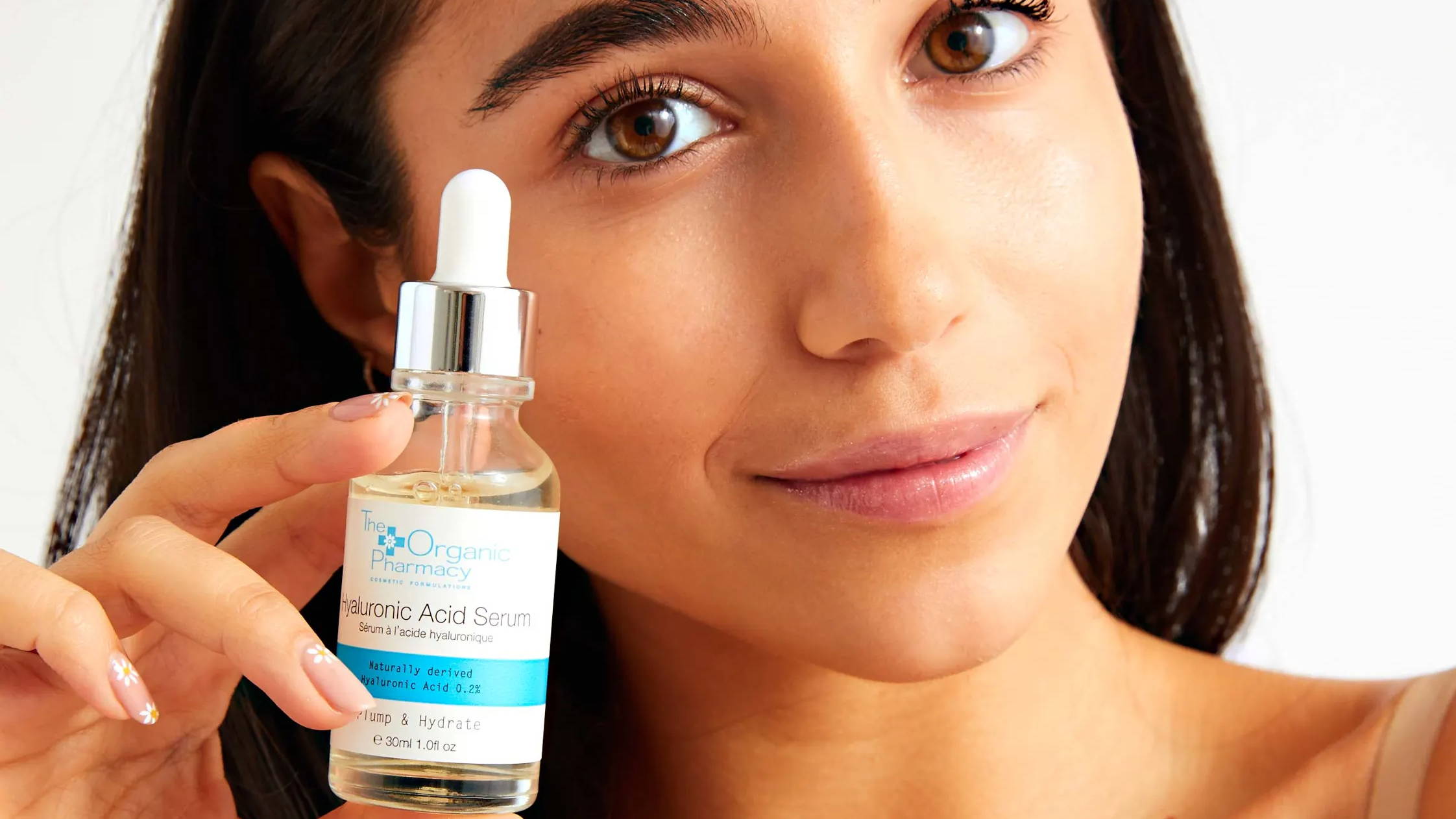 Before going in with a rich, replenishing moisturiser, adding a hyaluronic acid serum to your everyday skincare routine can help you tailor it to the season. Hyaluronic acid provides an intense boost of hydration that is easily absorbed into the skin, helping to plump any of the fine lines and wrinkles often associated with dry skin. You can find our award-winning hyaluronic acid in our hand-selected routine for dry skin, along with other hydrating essentials like the Carrot Butter Cleanser and Rose Facial Spritz.
To get the best results from this serum, apply a full dropper of hyaluronic acid to your face, neck, and décolleté every morning and night. Make sure you do this after cleansing and removing your makeup, but before applying any face oils or moisturiser. This is because hyaluronic acid isn't oil soluble, meaning once you've moisturised, it can't penetrate this oil-based layer and reach the area of the skin that it needs to treat. Allow your serum to sink in for a few minutes before finishing off with one of your favourite nourishing moisturisers.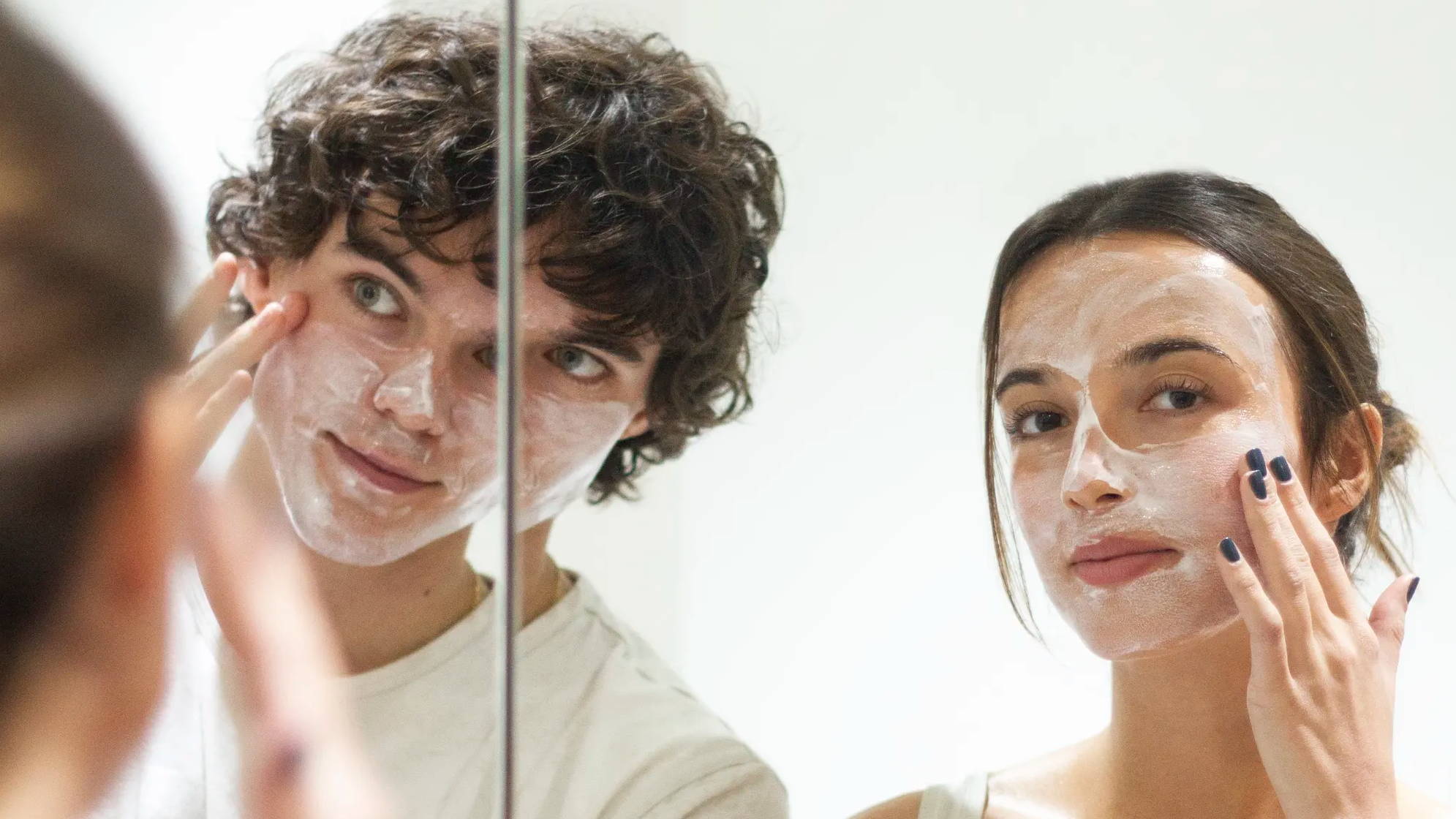 One of the most important skincare tips in winter, moisturiser is a no-brainer when it comes to dry skin. And while lighter moisturisers may be more suitable during the summer to help combat shine and breakouts (especially if you have oily skin), it's best to use richer formulas throughout the cold season to nourish your skin as deeply as possible. Thick, replenishing moisturisers like our Double Rose Ultra Face Cream and Rose Plus Age Renewal Cream help to restore the skin's elasticity, leaving your face feeling smooth, plump, and protected from the elements. To help maintain your skin's natural moisture barrier during the colder months, be sure to apply a generous layer of moisturiser to your face, neck, and décolleté every morning and night.
As well as moisturising your face, don't neglect other parts of your face or body that are affected by winter weather. For instance, the skin on our lips and hands can become incredibly dry and chapped during this season and can even crack if left unprotected. This is where portable, travel-size products like our nourishing hand cream or lip and eye cream come in useful. Pop these winter essentials into your bag, purse, or pocket to enjoy smooth hands and soft lips thanks to key ingredients like shea butter and calendula.
Remember to follow your bath or shower with a deeply hydrating body oil or moisturiser, and you can maintain healthier, glowing skin from head to toe — even in the depths of winter!
Finally, alongside finding the right skincare products for the season, it's important to remember that a large part of our skin health comes from within. Drinking plenty of water and eating a balanced diet will therefore help you maintain healthier, more hydrated skin all year round. Certain vitamins and minerals play a key role in maintaining the skin's natural moisture barrier, and one of these is omega-3 fatty acids. These can be found in oily fish, walnuts, and linseeds, so incorporating more of these superfoods into your diet during winter can help nourish your skin from the inside out.
However, if you want to you give your body a helping hand, you can also complement a healthy, balanced diet with natural supplements. Our Essential Fatty Acid + B Complex capsules are packed with plant-based sources of fatty acids such as linseed and evening primrose, meaning they're a great addition for those who follow a vegetarian diet too. Antioxidants also play a large part in our skin elasticity by promoting collagen formation and tissue repair, and you'll find potent antioxidants like rosehip and goji berry in our popular Skin Radiance supplements. Find out more about how these powerhouse ingredients can transform your beauty routine in our guide to antioxidant skincare.
We hope these winter skincare tips have inspired you to tailor your beauty routine to the season and protect your skin from the elements. To help you find the most nourishing, gentle products for you, browse our extensive range of natural skincare and makeup here at The Organic Pharmacy and discover your new favourite health and beauty essentials.
We've also created a collection of routines for different skin types, where you can find helpful advice on everything from anti-aging and men's skincare to eczema and rosacea. For even more tips from our team of experts, our blog has regular updates on all things natural beauty.