Engineered with a sustainable refill system for earth-friendly skincare

Carefully curated with exquisite velvety clinically proven formulations with the finest natural and effective ingredients for glowing and youthful skin. Each Rose Diamond product contains organic Rose Water, pressed from fresh blossoms of Rose Damascena and precious, imperfection blurring Diamond Powder to reveal smoother, firmer and more luminous skin.
Eco Refillable System for Earth Friendly Skincare

54.01% Organic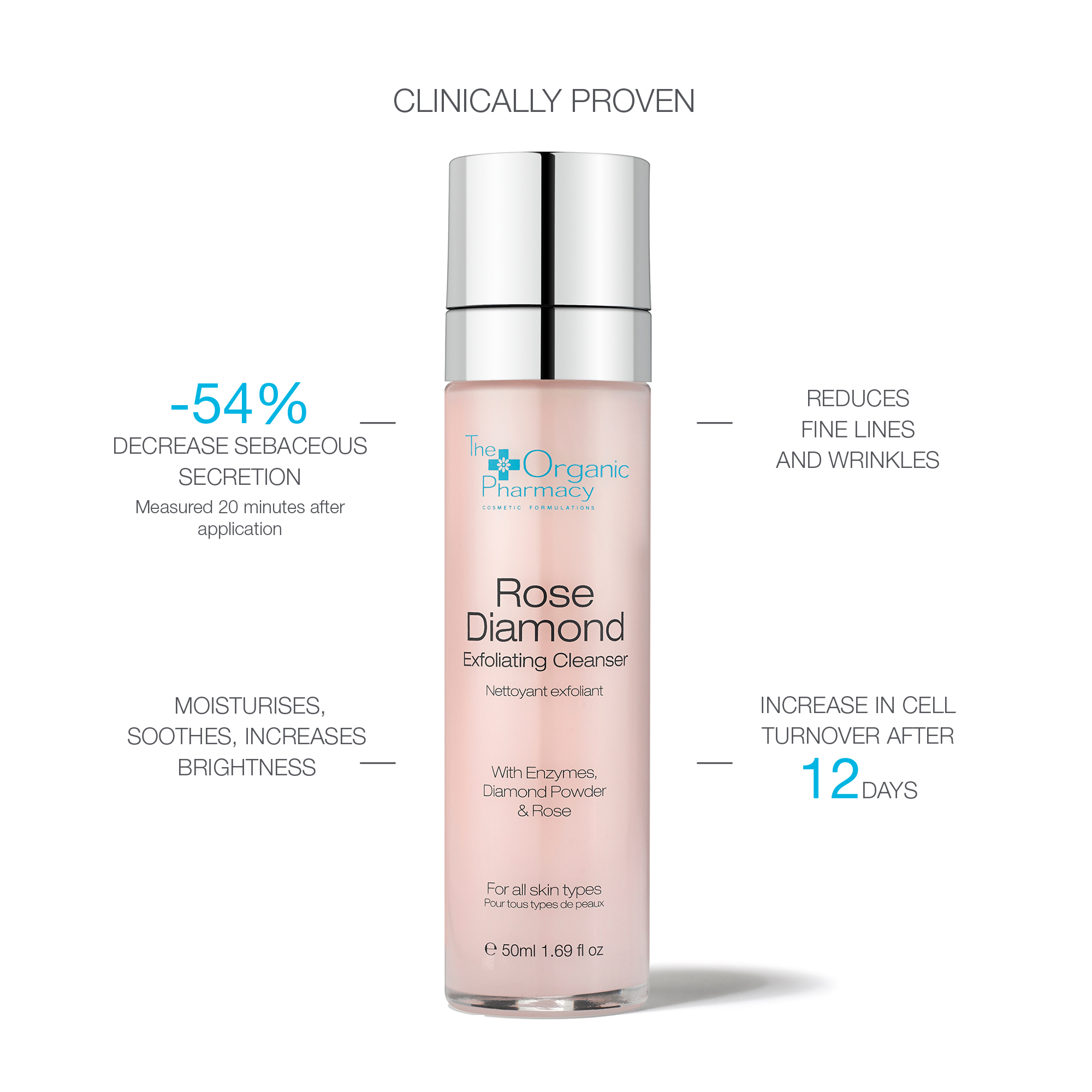 A creamy cleanser and daily skin peel in one, revealing a cleaner brighter, and more luminous skin. With organic Rose Flower Water distilled from fresh organic blossoms of Rosa Damascena to soothe and hydrate. With Diamond Powder to blur fine lines and imperfections will illuminate, while the power of enzymes polish the skin giving it a smooth even appearance.
Eco Refillable System for Earth Friendly Skincare

75.49% Organic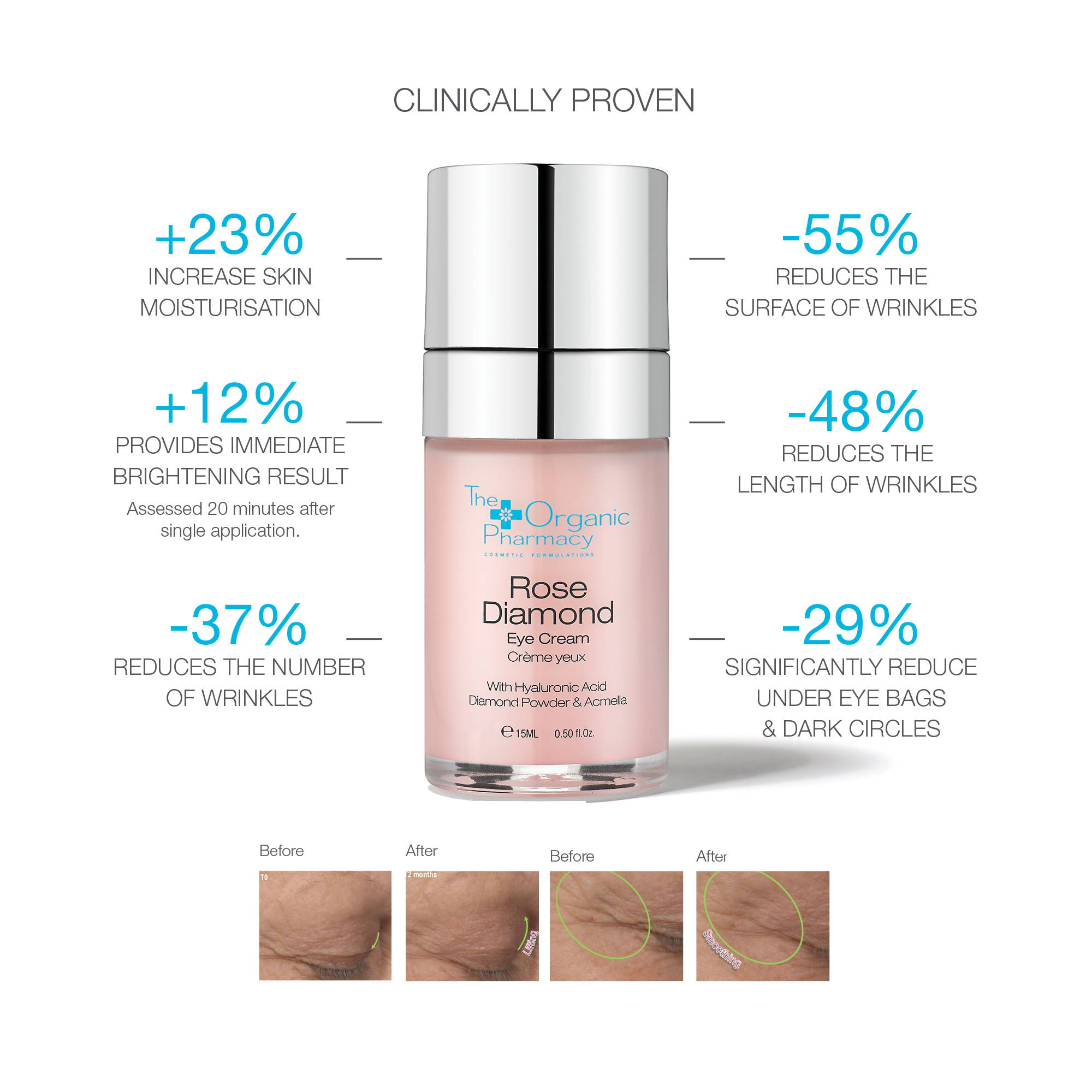 The advanced formula of Rose Diamond Eye Cream smooth's and tightens this delicate skin delivering immediate and long term results. Clinically proven association of Persian Silk Tree and St Paul's Wort lifts the upper eyelid, smooths lines, diminishes puffiness and fades away dark circles, while Omega 6 Safflower Ceramides strengthen the skin.
Eco Refillable System for Earth Friendly Skincare

72.92% Organic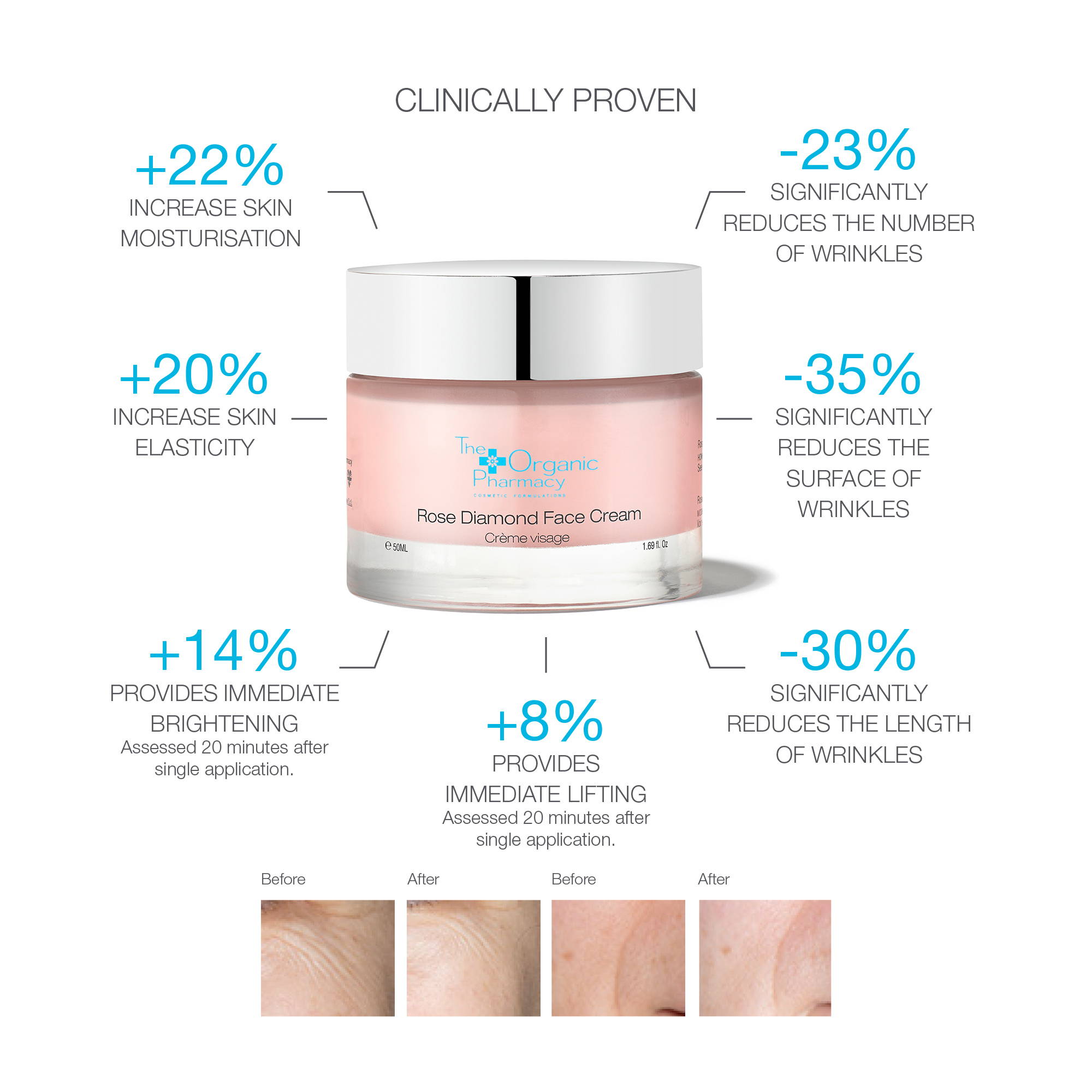 Our Rose Diamond cream will give you visibly smoother, firmer and more luminous skin. A deeply hydrating and anti-ageing day cream with a beautiful creamy-silky texture suitable for normal to dry skin.
Q: What is the most important thing that you do to be sustainable?
Every single thing even the smallest is important. I always suggest starting with water bottles and getting rid of plastic water bottles and using reusable ones instead. Other things like getting rid of cotton pads and using muslin cloths instead or reusable non plastic shopping bags are another simple way. It's about being conscious of what we use and how we use it and to make thoughtful decisions.
Q: How do you choose your packaging? Is it recyclable?
Absolutely! We have been developing our products in earth friendly packaging and use vegetable ink and print on glass to reduce paper waste, recycled card for packaging, recyclable polyethylene for tubes, biodegradable seeded flower paper which is beautiful and algae paper that is produced using damaged algal blooms found in marine areas.
We use post-consumer packaging rather than plastic bottles heading into landfill this used waste is repurposed, chipped into flakes, spun back into a renewed plastic fibre and made into a whole new product with a very low carbon footprint.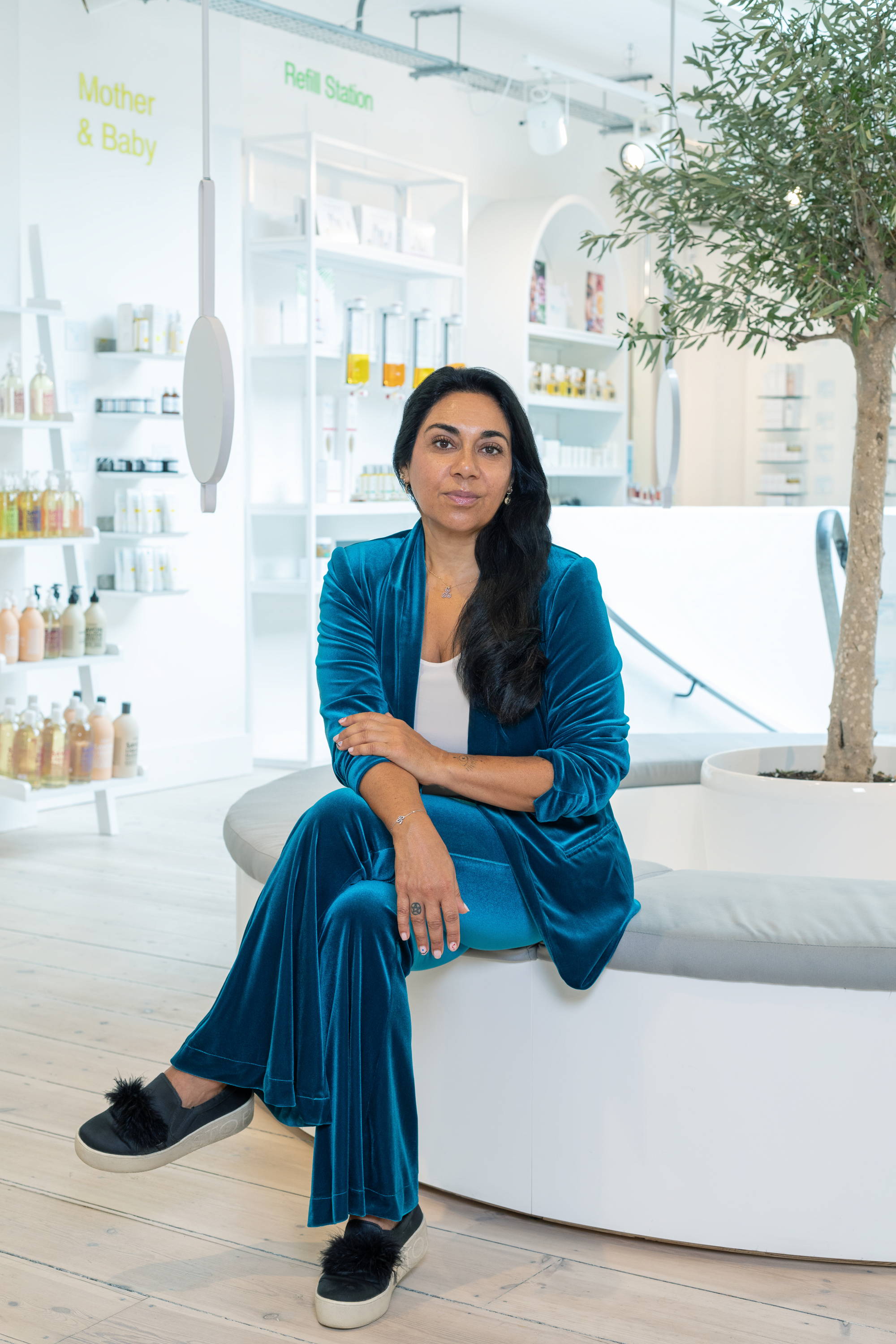 Q: Can you tell us about your manufacturing process?
We have our own Ecocert certified factory here in London and I take great pride in the fact that for the past 20 years our formulas have been 100% biodegradable- that means not only is it good for us but also great for the planet too.
Q: What environmental causes or organisations do you support?
The ocean and plastic pollution are really important to us, so we support 4Ocean who help clean up tonnes of plastic from our beautiful oceans.
Q: What does being organic mean to The Organic Pharmacy Skincare?
My passion for Organic goes back 25 years. Not only for the food we eat but also for our skin. supporting Organic farming means no poisonous herbicides and pesticides that destroy our plant and poison us and the wildlife and for our skin it means nutrient and antioxidant rich extracts that make the skin healthy and vibrant.

Q: What are your favourite Earth-friendly habits?
My Electric car is a great Earth friendly habit, I love walking or cycling as much as I can and of course supporting all Organic causes.
Q: What's next for The Organic Pharmacy in terms of your sustainability initiatives?
Well, our Eco Rose Diamond packaging is the first in our range to become refillable and I love our refill station on our Marylebone flagship store.
Q: What makes the Rose Diamond Collection different from your other skincare products?
The Rose Diamond is the marriage of science and technology with the most glorious ingredients to absolutely pamper and spoil the skin. its rich, nourishing and utterly heavenly to use and the results are outstanding. Clinically proven to transform the skin.
Q: Do they actually contain real diamonds?
They do contain real diamond powder which gives an instant radiant glow to the skin and blurs fine lines and wrinkles like facetune.
Q: Why refillable?
That's the future! We all have to do what's best for the planet and as a brand founder I have a social responsibility to do what's best.
Q: How does the refill system work?
You simply remove the refill part from your Rose Diamond glass jar and pop the refill into your recycling. Keep the refillable glass jar to reuse and refill with your favourite Rose Diamond product. Don't forget to keep the pump part too to reuse.
Q: If you can give your clients one tip on how best to use the Rose Diamond collection what would it be?
Oh my goodness- I'm obsessed about the whole range – the cleanser has a brand new formula with enzymes and acids so it exfoliates and makes the skin so clean and glowing and the cream is so gorgeous and rich but not too heavy at all, the eye cream is to die for – use it all over the eye as the Acmella smooths the muscles and helps lift the eye lids too so you can use it all over the eye not just under- HEAVEN!