Discover a natural, realistic, achievable way to cleanse and rejuvenate
With The Organic Pharmacy 10 Day Detox plan.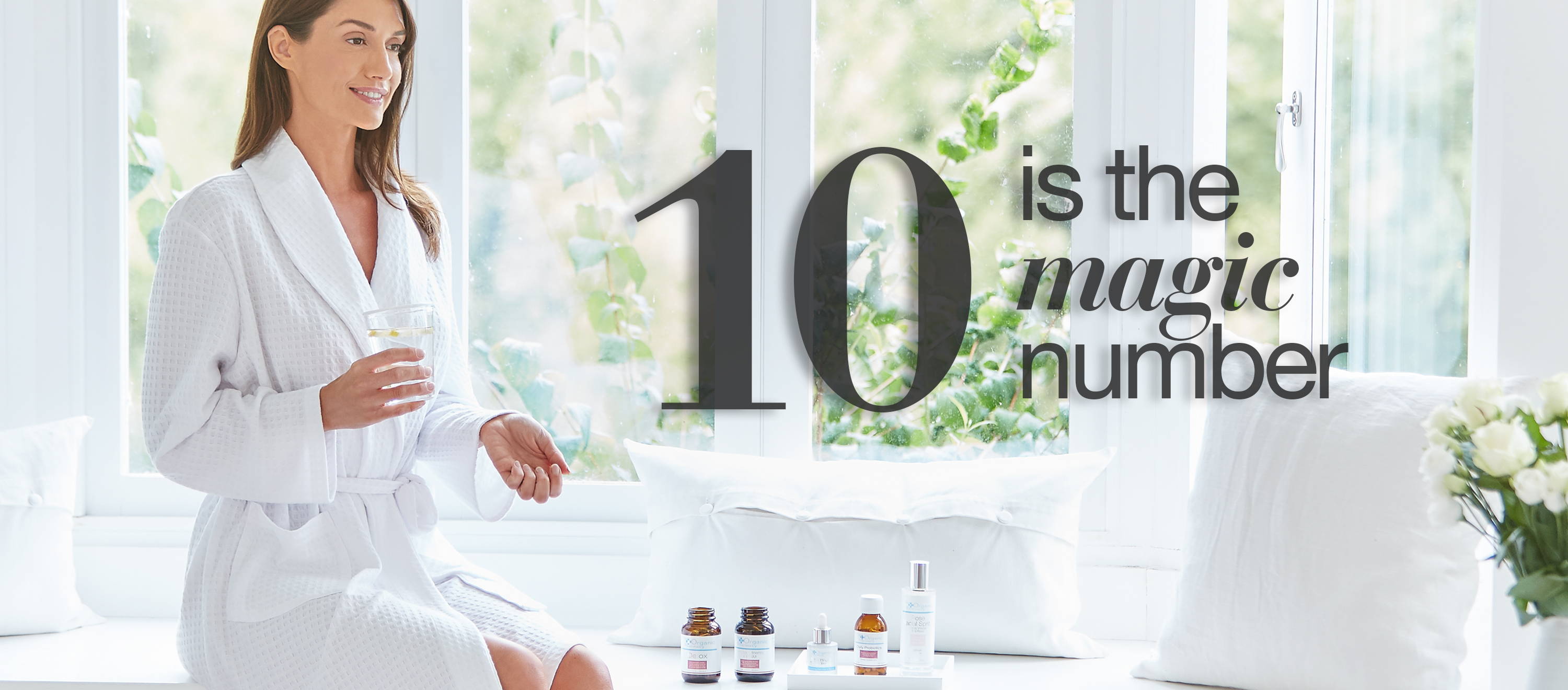 Many spas and health regimes base their programmes on a tipping point of 10 days because it takes this much time and commitment to adjust to a new regime, begin to break bad habits and start seeing results and feel more in control. Which is why The Organic Pharmacy have put together an easy-to-follow, 10-day self-care detox (£99). The programme includes supplement capsules; home rituals; spa treatments & expert tips, everything you need for effective yet measured detoxing – gently & organically. As well as increasing your energy & vitality, skin will glow & your biological age may drop by a decade. 10 Day Detox Kit + Detox Body Oil That's why ten is the magic number!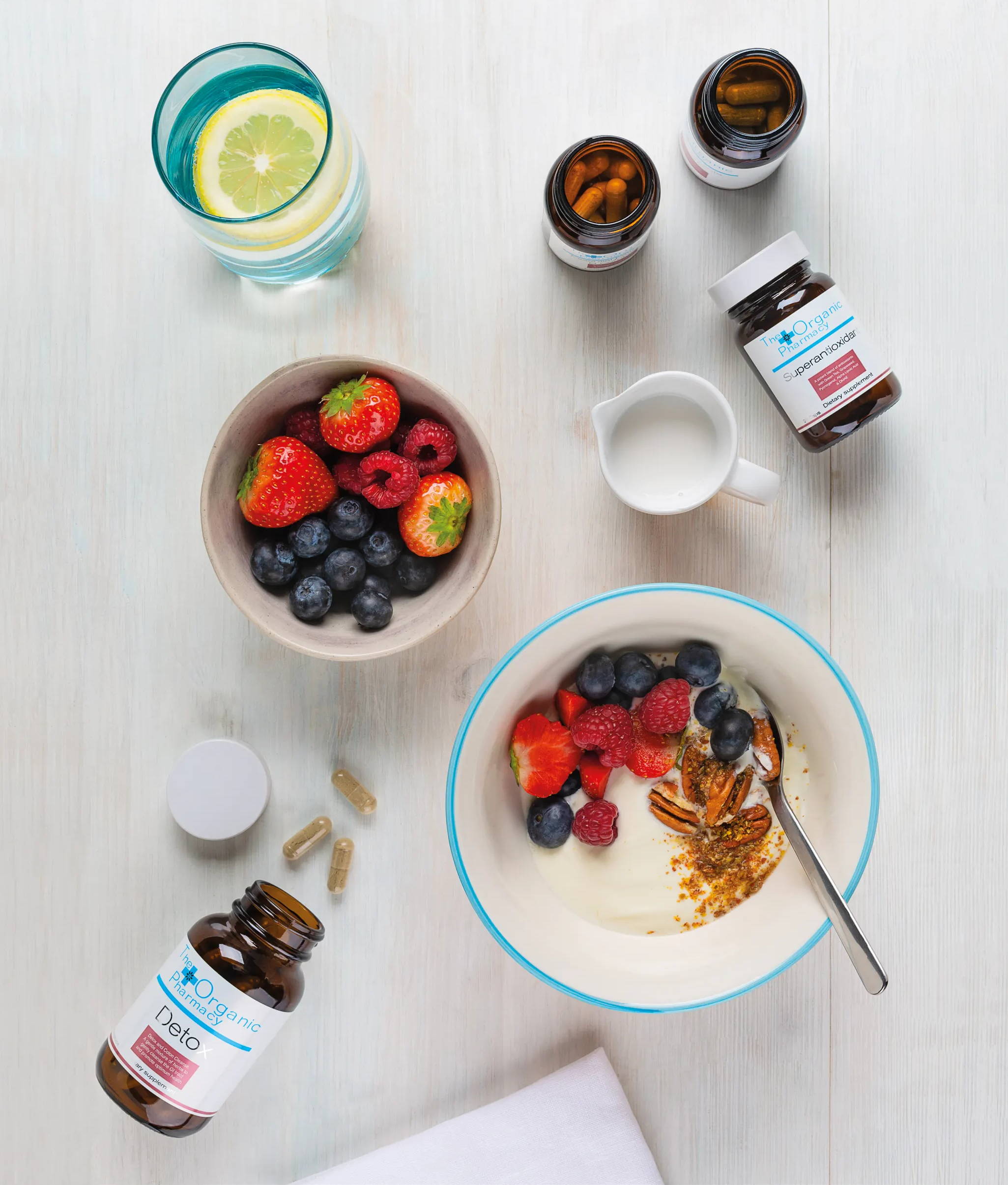 Cleansing – purging the body of toxins then restoring better nutrition – is as old as time and many health spas in Europe still offer a yearly 'cure', popular with the health-conscious. But even though a spa break of this nature and cost is not accessible to many of us, the fact is that we could all benefit from reducing our dependency on.
I designed this 10-day cleanse over a decade ago, when I noticed that every client I saw shared similar symptoms: tiredness, mood swings, digestive problems, brain fog, irritability, inability to handle stress, dull hair and skin. I put everyone on a detox powder I had formulated which was a mixture of clay, psyllium, aloe and special herbs to cleanse and repair the gut. After two weeks the results astounded me – 50% of the symptoms had gone and all the clients saw an increase in energy and reported improved mood and sleep, glowing skin and a renewed vitality. They noticed it and so did everyone around them.
Over the years I have perfected my Detox Kit so that it's easy to use, gives brilliant results and is rewarding to do without you having dramatically change your lifestyle or count calories. This cleanse is for the normal person who wants to go about their day-to-day life enjoying every moment but also helping them restore vitality by actively cleansing the body, breaking old habits and addictions and replacing them with good ones – hopefully for a lifetime. '
The Organic Pharmacy's founder, Margo Marrone
The detox includes - A balanced, cleansing meal plan of recipes free from refined sugar and with reduced gluten and dairy, all packed with fresh, nutritious, mainly seasonal ingredients that feed every cell with the antioxidants, vitamins and minerals necessary for health. You also receive the essential handbook packed with the following ideas and advice (and much more!) to cleanse the system and reboot energy levels.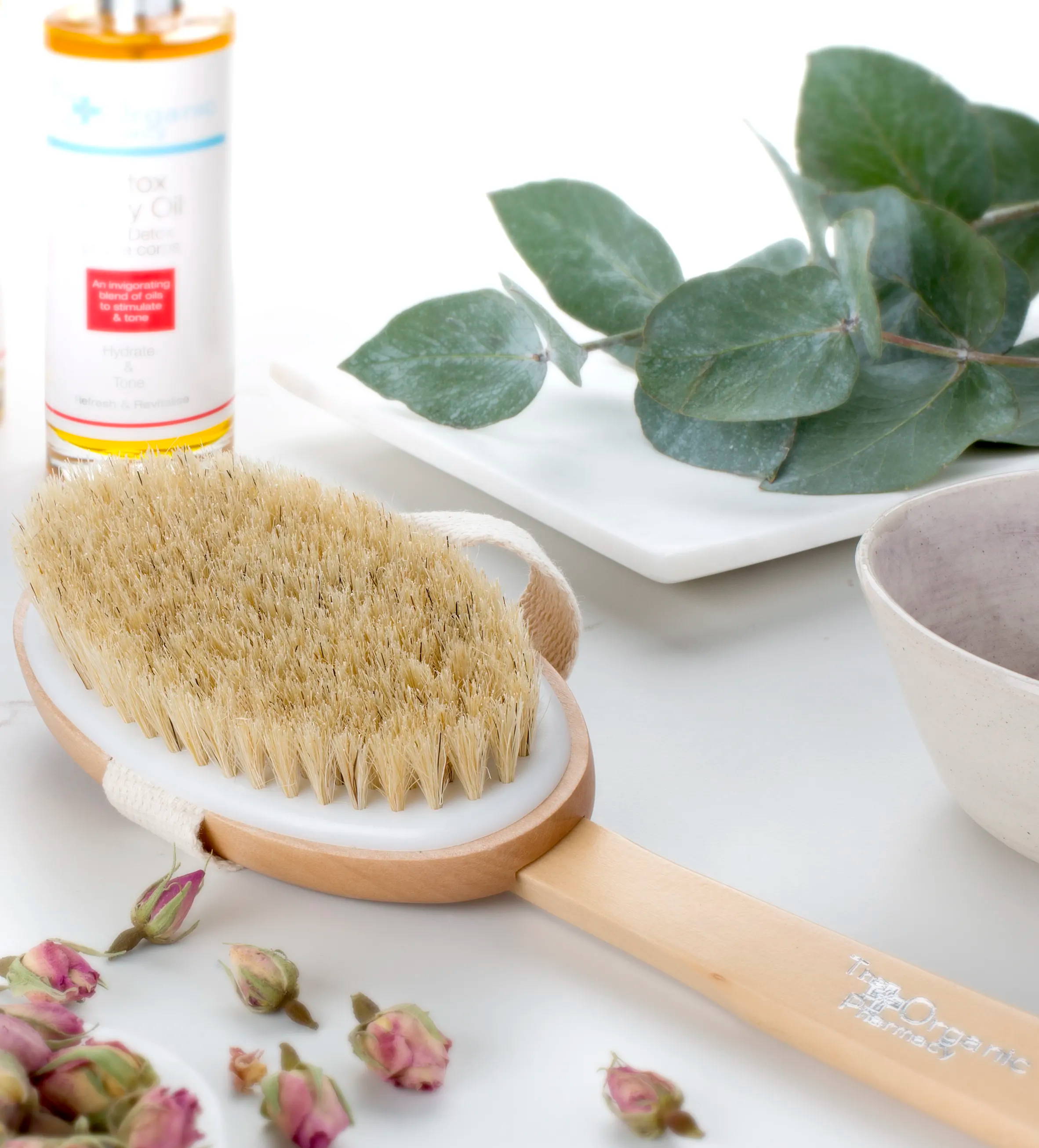 Skin Brush
This stimulates lymphatic drainage (lymphatic system is a network of tissues and organs just below the skin's surface that help rid the body of toxins, waste and other unwanted materials), improving circulation and helping propel the toxins out of the body.
Detox Body Oil
A super body oil infused with Juniper, Grapefruit and Rosemary to both nurture
and purify the skin.

Detox isn't only about cleansing internally: our toxic load also includes air, cosmetics, water and medication. Over the past 60 years, the use of toxic chemicals in our environment and in our food has increased dramatically, with everyday toxins accumulating in our cells, leading to ill health or simply feeling unwell. Stress, insomnia and emotional problems aggravate the symptoms of toxic overload but the process of detoxification allows your body to rid itself of these unwanted harmful chemicals, giving you optimum energy.
Here are a few ways to reduce your toxic load
Air - It's not just exhaust fumes, paint and emissions that pollute the air. At home, replace chemical-laden air fresheners and candles with organic alternatives.
Water - Invest in a good water-filtering system as tap water can contain traces of industrial, agricultural and pharmaceutical
waste, chlorine, hormones, heavy metals and pesticides.
Food - Cook organic, fresh and seasonal to avoid growth hormones, antibiotics, chemical additives and pesticides.
Also, cut out processed foods lacking in nutrients and high in fat and sugar.
Household products - We are exposed to up to 400 volatile chemicals daily, so use natural cleaning products and home remedies, open windows and choose tiles or wood for floors.
Cosmetics - Every day the average woman uses 10-30 potentially hormone-disrupting and carcinogenic cosmetics, so go organic and avoid parabens, sulfates and microbeads.
Stress - Our bodies produce toxins in response to stress, so the more relaxed you are, the lower your own toxic load will be.
Medication - Over-the-counter medication burdens our gut and liver. Use herbal or homeopathic remedies & keep the meds for more serious conditions.
Smoking & alcohol - Cigarette smoke contains 4000 chemicals, many highly toxic, including cyanide, formaldehyde & benzene (benzene is a by-product of the combustion of tobacco in cigarettes), while alcohol can cause cell death via liver damage.
Heavy metals - Reduce use of toxic aluminium in deodorants, non-stick pan coatings, mercury in metal fillings and oily fish, lead in petrol fumes and make-up: instead choose natural products and materials. Eat plenty of green leafy vegetables rich in chlorophyll which helps rid the body of heavy metals.

Try to maintain a 12-hour fasting window, eg 8.30pm - 8.30am
Lunch
Avocado and Watercress pitta OR Chickpea & Quinoa salad OR Celery soup & Spelt bread.
Dinner
Lime and Chilli soup OR Prawn stir-fry OR Chilli & Butter Bean Salad OR Grilled Salmon & Spinach.