Your TOP 5 must-have corrective boosters are here
Concentrated corrective boosters developed and perfected to target specific skin concerns and imbalances.
Our skin's harmony can be challenged by many factors: changing seasons, diet, lifestyle choices or illness. Supplementing the usual routine with these active problem solvers helps our skin regain balance and delivers specific results.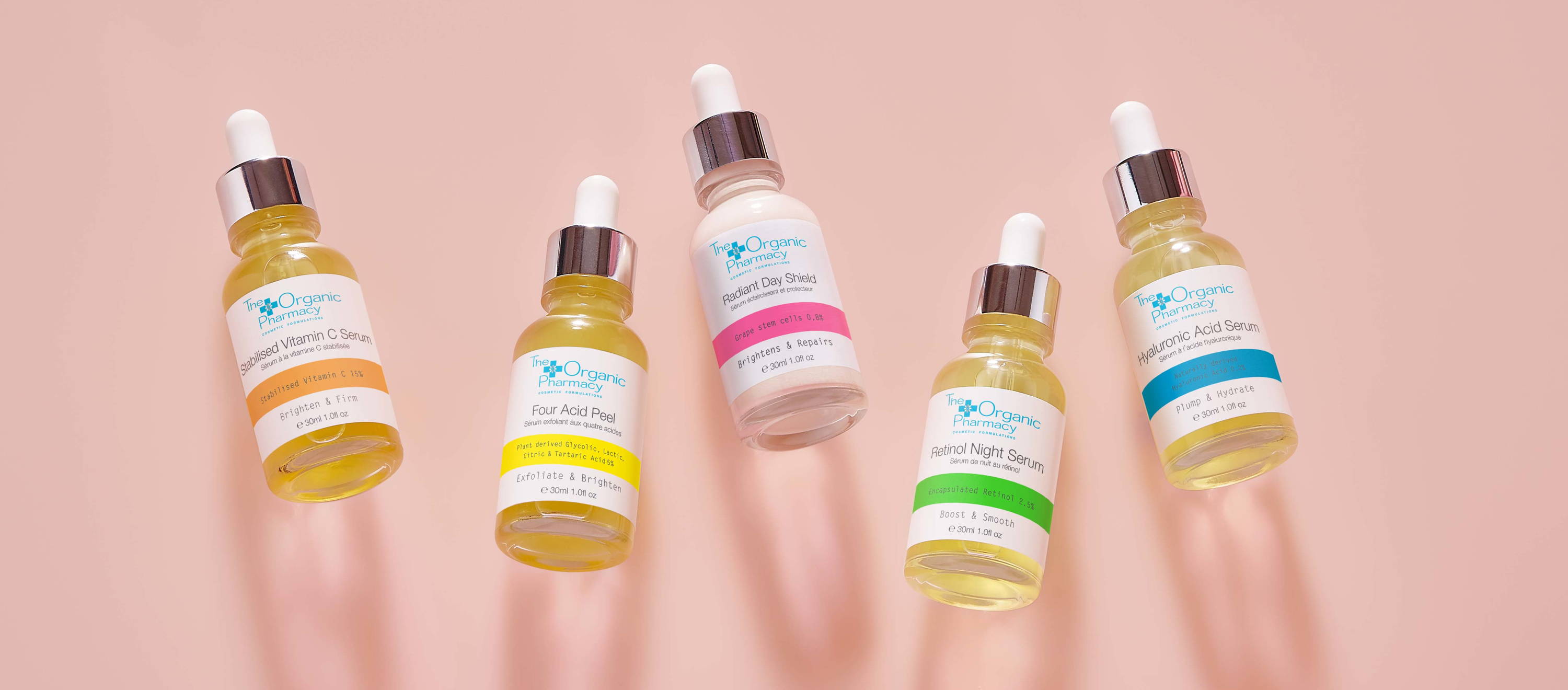 ---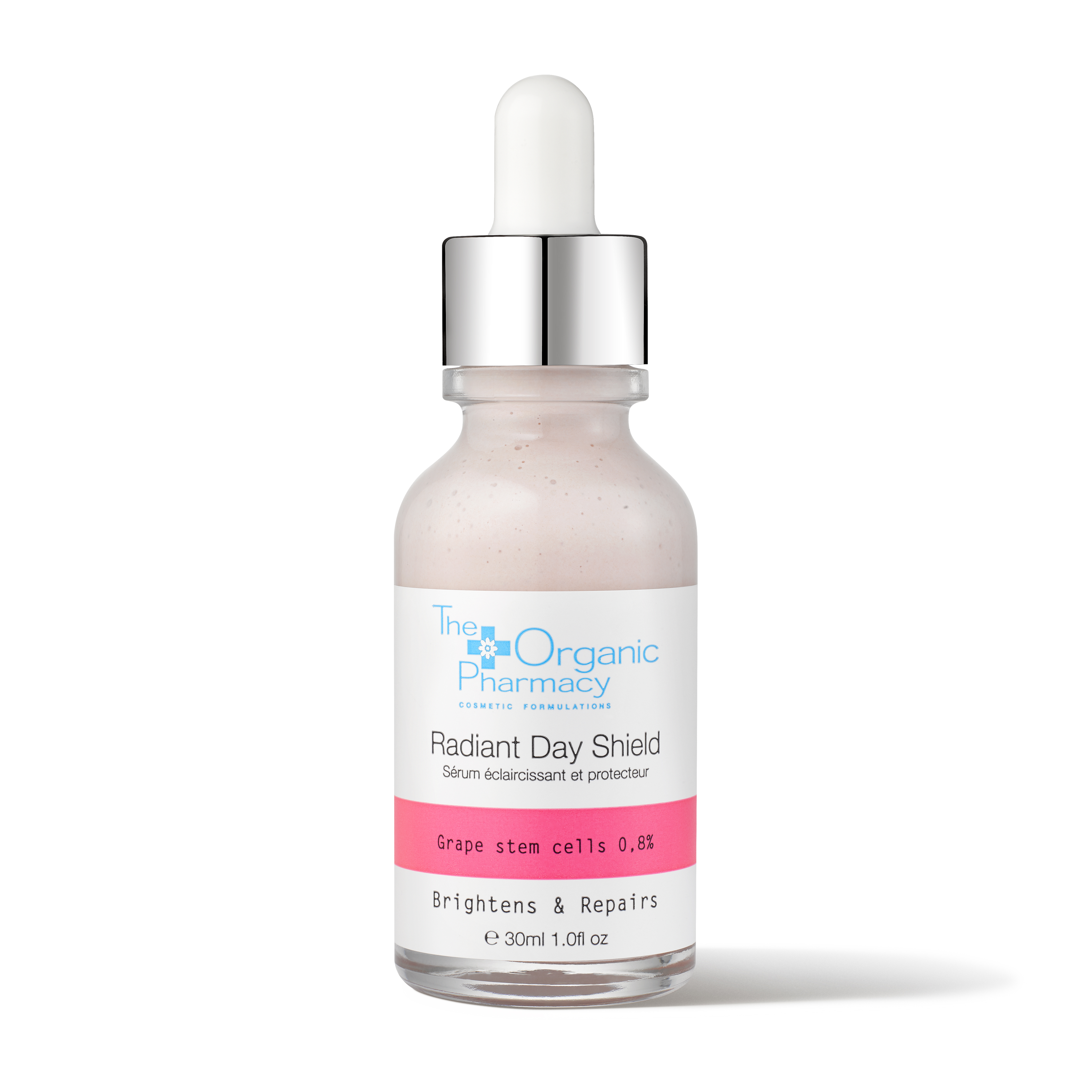 This ultra-light, glow enhancing daily shield serum helps to prevent environmental and UV induced damage. For all skin types.
91% Organic.
Radiant Day Shield incorporates UVA & UVB mineral filters with liposome encapsulated Grape Stem Cells, derived from anthocyanin-rich grape cultivar. Omega 5 rich Pomegranate Oil provides antioxidant protection whilst light, skin conditioning oils, together with gold and copper minerals give the complexion a fresh and bright appearance.
---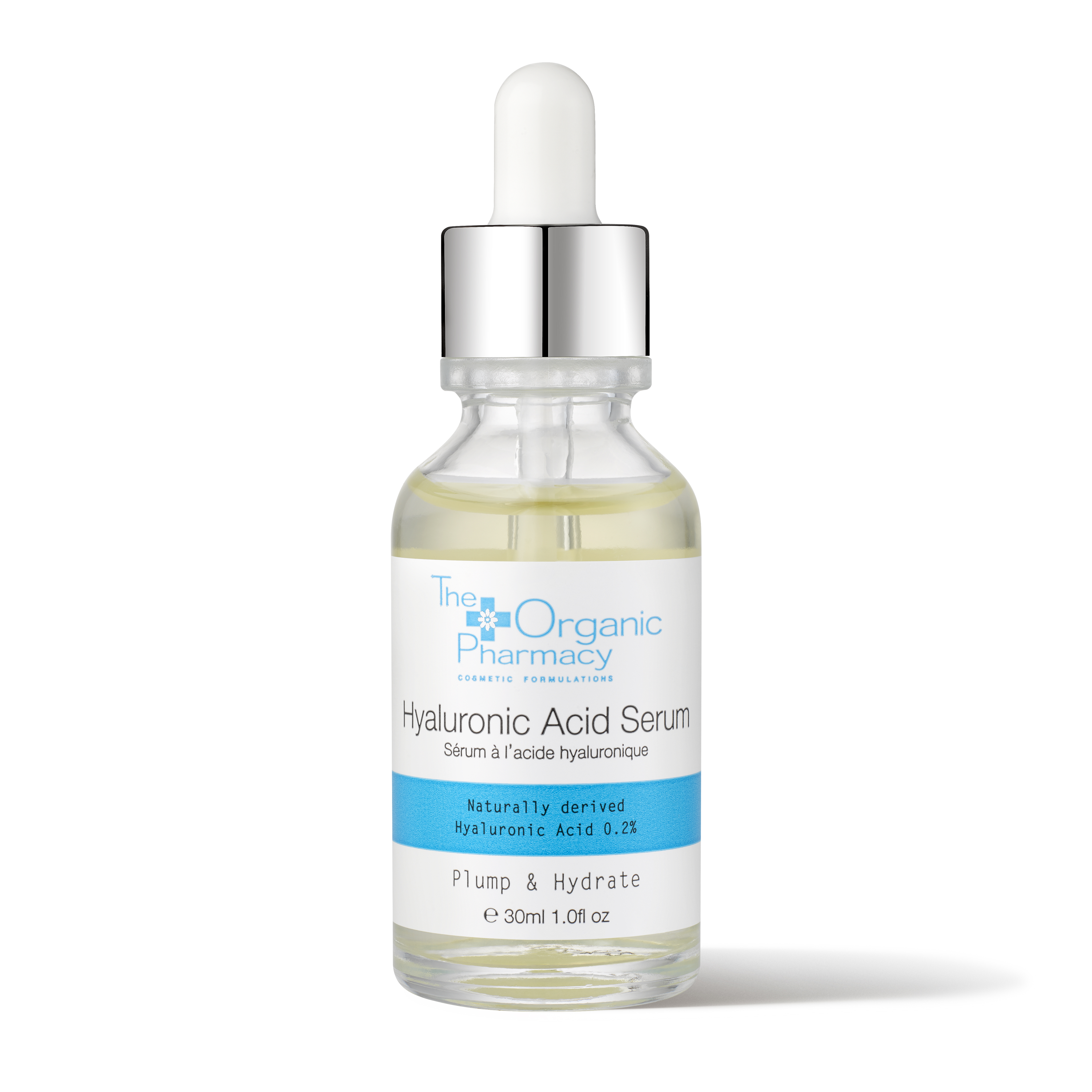 Light and absorbent corrective serum with triple hyaluronic acid to intensely hydrate and plump fine lines and wrinkles.
95.8% Organic.
Plump and hydrate skin with this triple molecular weight 0.2% Hyaluronic Acid Serum that smoothes fine lines while improving the skin's natural protective barrier to lock in and retain moisture. This light, yet intense corrective formula is clinically proven to reduce the number of wrinkles by 30%*, and boosting skin's hydration by 22%**. *Clinical test result after 28 days of once a day application. **Clinical test result after 28 days of twice a day application
---
Lightweight and absorbent corrective serum powered by Lecithin Encapsulated Retinol 2.5%. This anti-aging night serum encourages cell turnover, stimulates collagen and reduces fine lines and wrinkles.
93.5% Organic.
Reduce hyperpigmentation and smooth your skin with this Encapsulated Retinol Serum designed to target aging while you sleep. This light but powerful serum is clinically proven to decrease pigmentation and reduce the number of wrinkles by 24%*. *Clinical test result after 28 days of once-a-day application.
---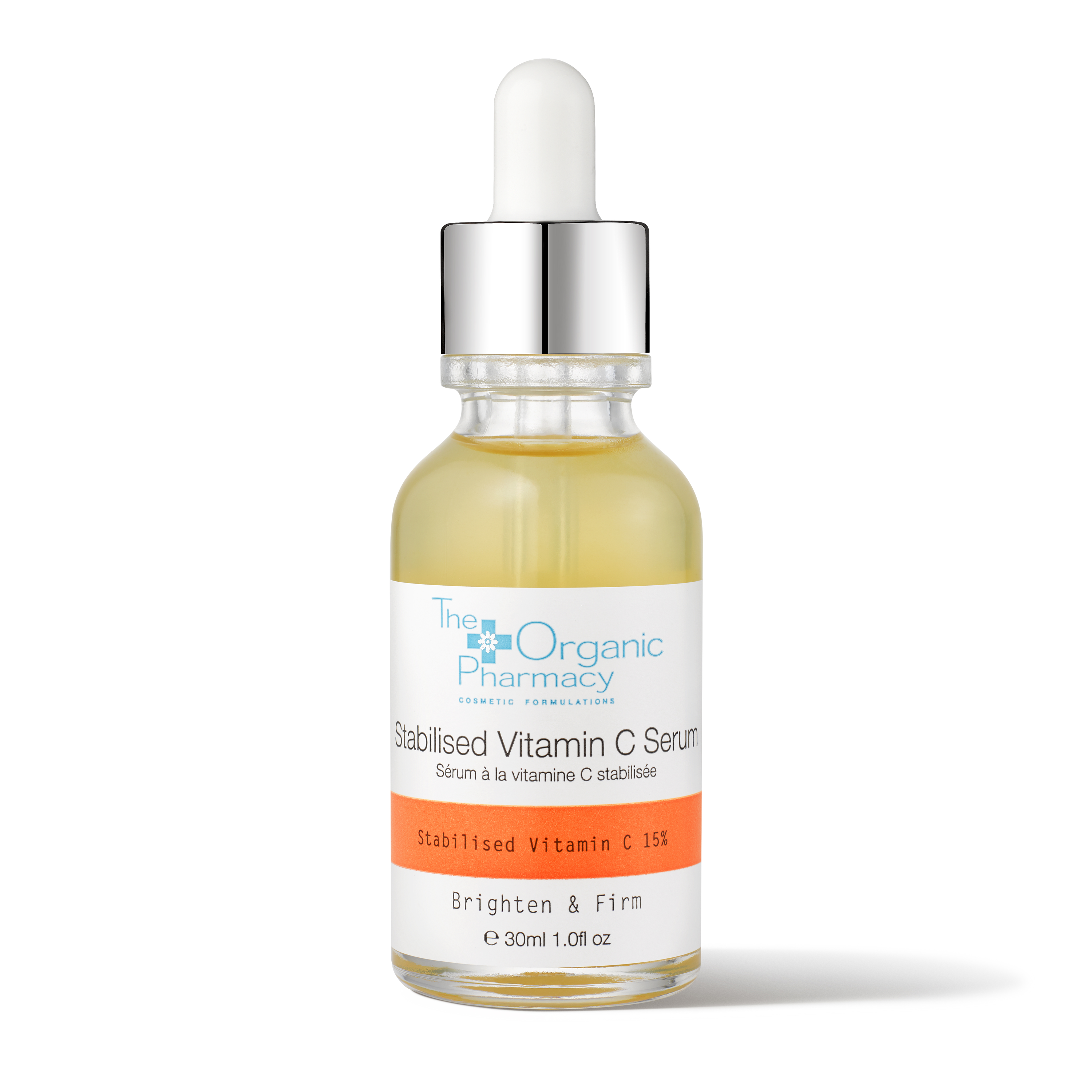 Powered by a concentrated dose of stabilised Vitamin C, this skin brightening formula evens skin tone, boosts collagen and improves texture and firmness.
91% Organic.
Boost collagen and address pigmentation with this Stabilised Vitamin C Serum, a dull skin saviour. Clinically proven to increase moisture and brightness, the zesty, potent formula contains a concentrated dose of 15% stabilised Vitamin C to target dullness and improve texture and firmness.
---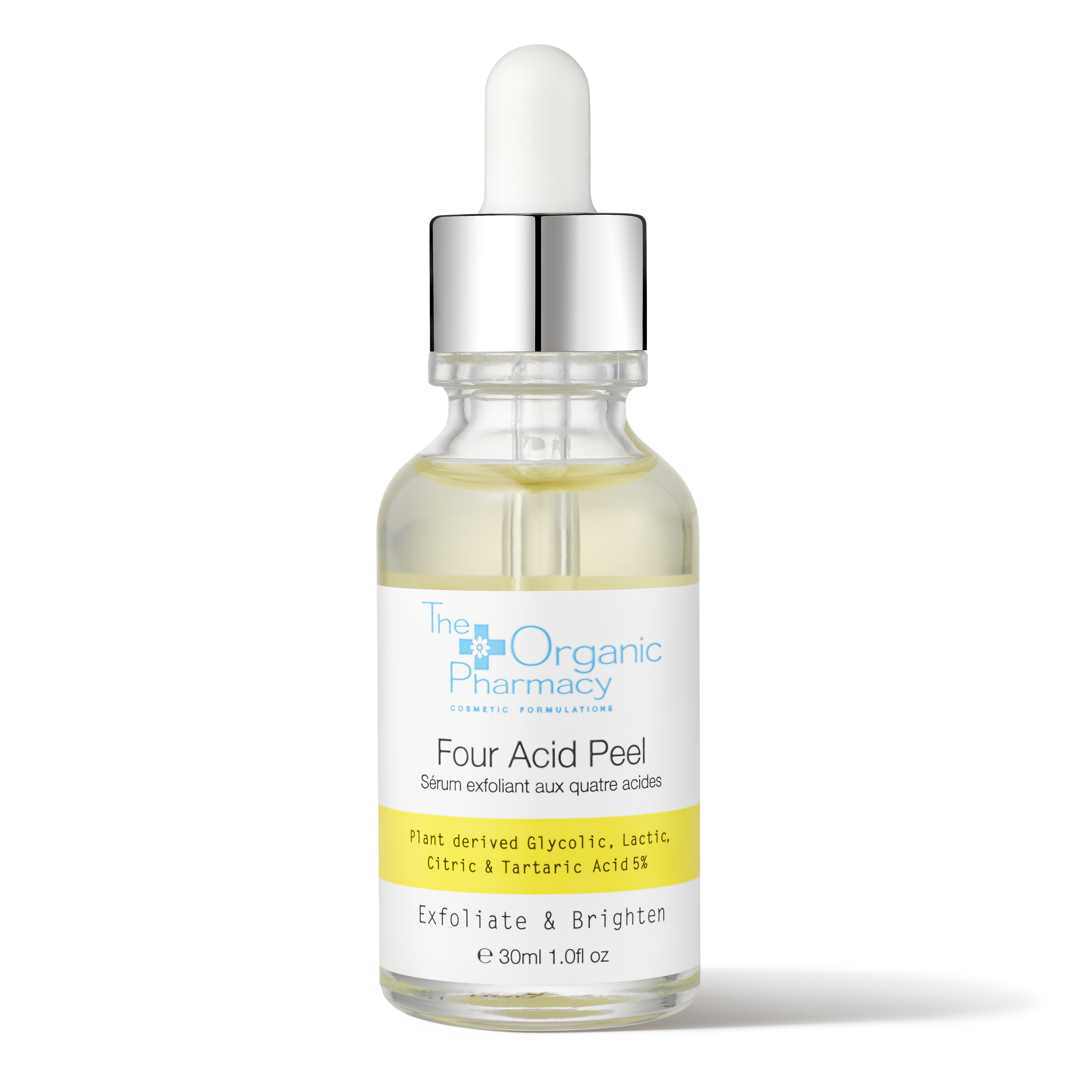 A high-performing fusion of four exfoliating acids designed to gently exfoliate, brighten and improve skin's texture.
90.8% Organic.
This powerful, best-selling Four Acid Peel has been clinically proven to increase exfoliation, leaving skin smooth, supple and luminous. AHAs including Glycolic, Lactic, Tartaric and Citric Acids derived from a concentrate of Pineapple, Lemon, Grape and Passion Fruit improve skin's texture and brightness for transformative results.
---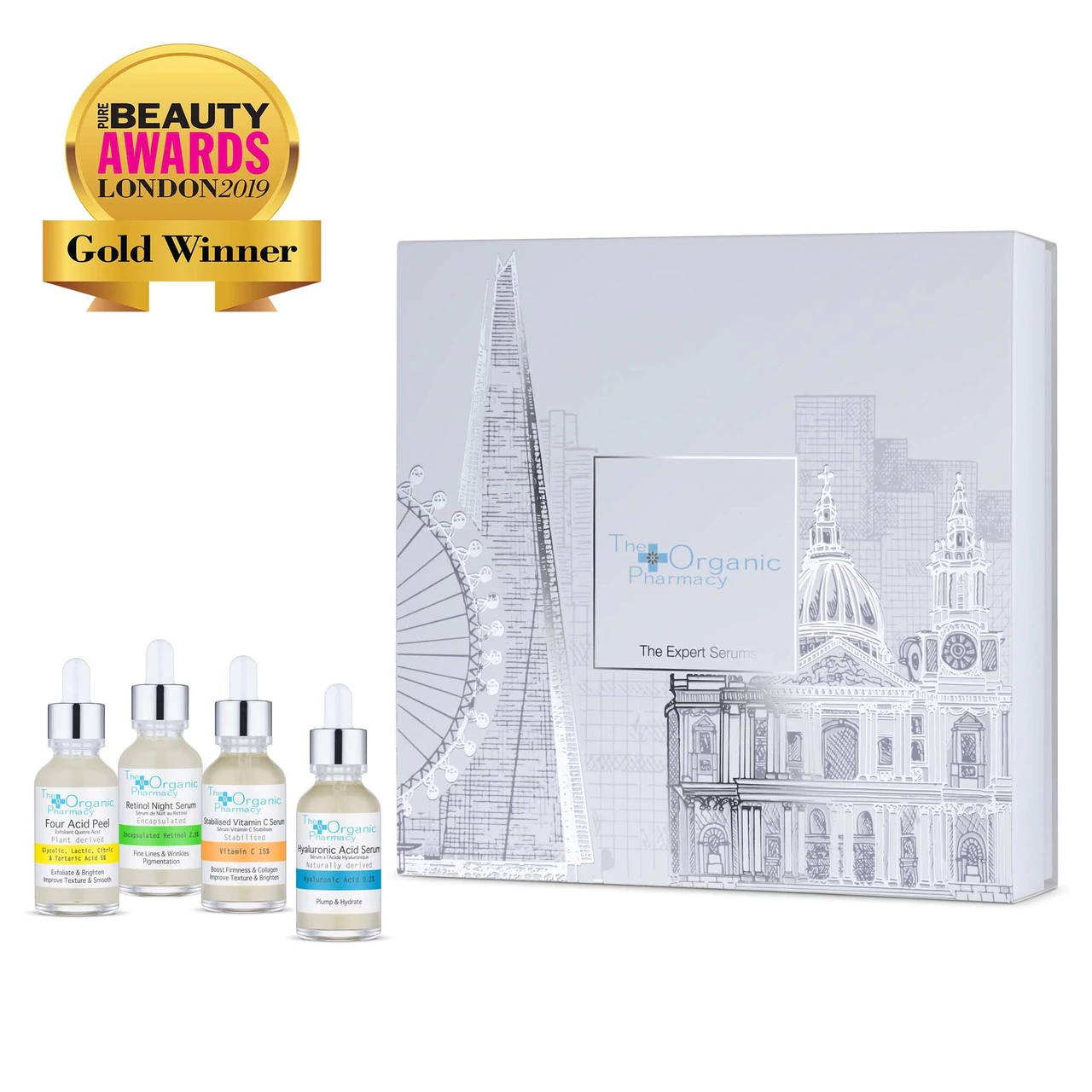 Personalise your skincare with The Organic Pharmacy's award-winning Corrective Serums.
The Expert Serums contains:
Hyaluronic Acid Serum 30ml 95.8% Organic
Retinol Night Serum 30ml 93.5% Organic
Stabilised Vitamin C Serum 30ml 91% Organic
Four Acid Peel Serum 30ml 90.8% Organic