Using alchemy and deep scientific knowledge of herbs, aromatherapy oils, vitamins and cosmeceuticals, our formulations were and are always based on clinical performance.

Our co-founder Margo Marrone started her life as a pharmacist specialising in medicinal herbs. Pharmaceutical grade organic herbs form the foundation of our formulas, as one of Margo's passions. For the past 20 years we have treated 100,000's clients through our clinics, stores and spas and our formulas are still as powerful today as they were when we first formulated them. Kind to the skin and our earth but with potent results.
Rich in amino acids and formulated with Hibiscus Extract that densifies and stimulates collagen. The high performing extract of Kigelia has superior firming properties and contains antioxidant phytonutrients. It's remodelling efficacy has been clinically proven on the breast and bottom after just 42 days of use. A significant moisturising and elasticity increase has also been shown after 28 days of once per day use.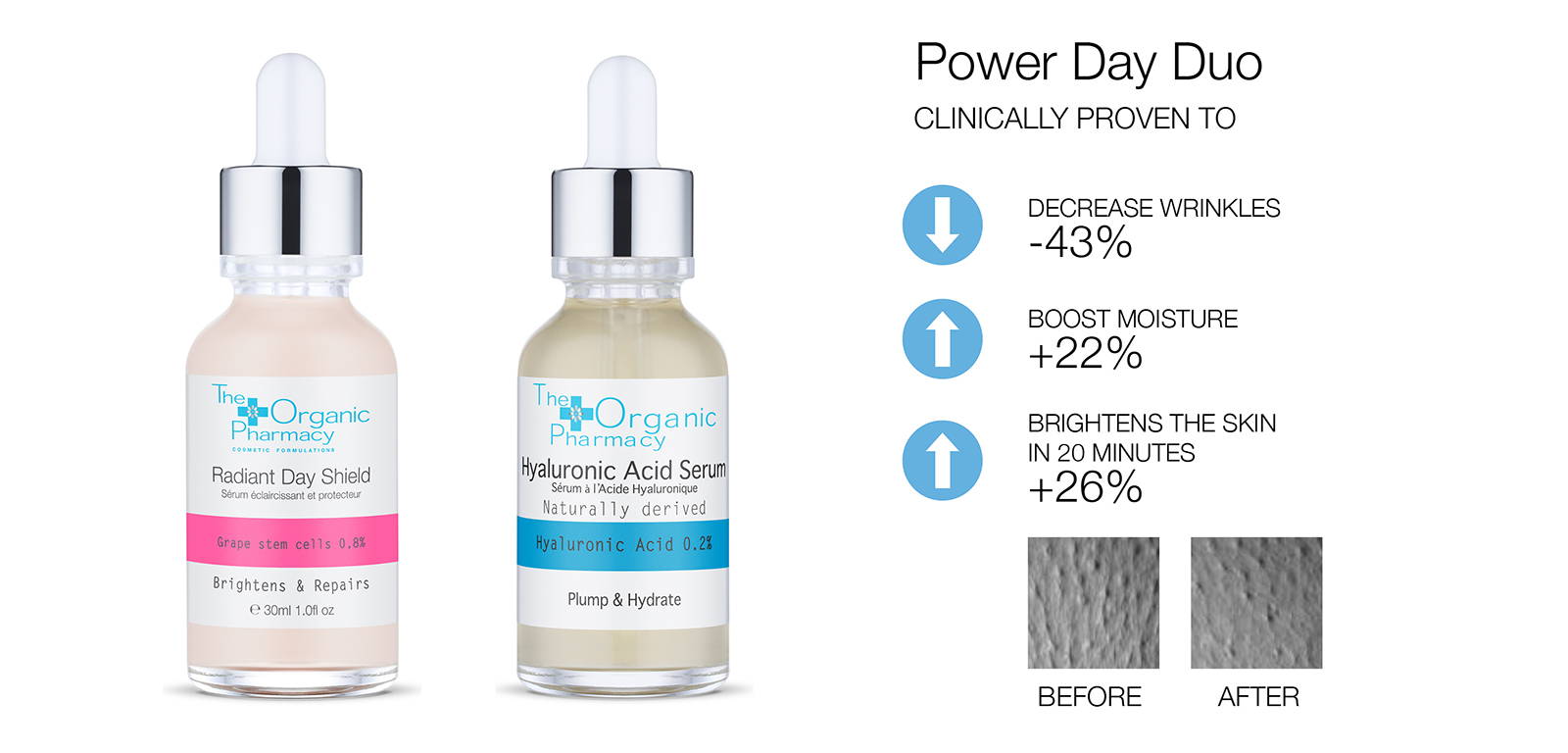 Radiant Day Shield - This ultra-light, glow enhancing daily shield serum helps to prevent environmental and UV induces damage. Our Radiant Day Shield has been clinically proven to protect against environmental stress on keratinocytes (this was particularly evident with regards to the standard of indoor pollution and UV rays). Repairing efficacy has been clinically proven as assessed after 28 days of once per day application as well as a significant increase in complexion brightness assessed 20 minutes after a single application.
Hyaluronic Acid Serum - Light and absorbent corrective serum with triple hyaluronic acid clinically proven to intensely hydrate the skin as well as significantly reducing fine lines and wrinkles. 3 molecular weights low, medium and high to give instant and long term plumping and filling effects.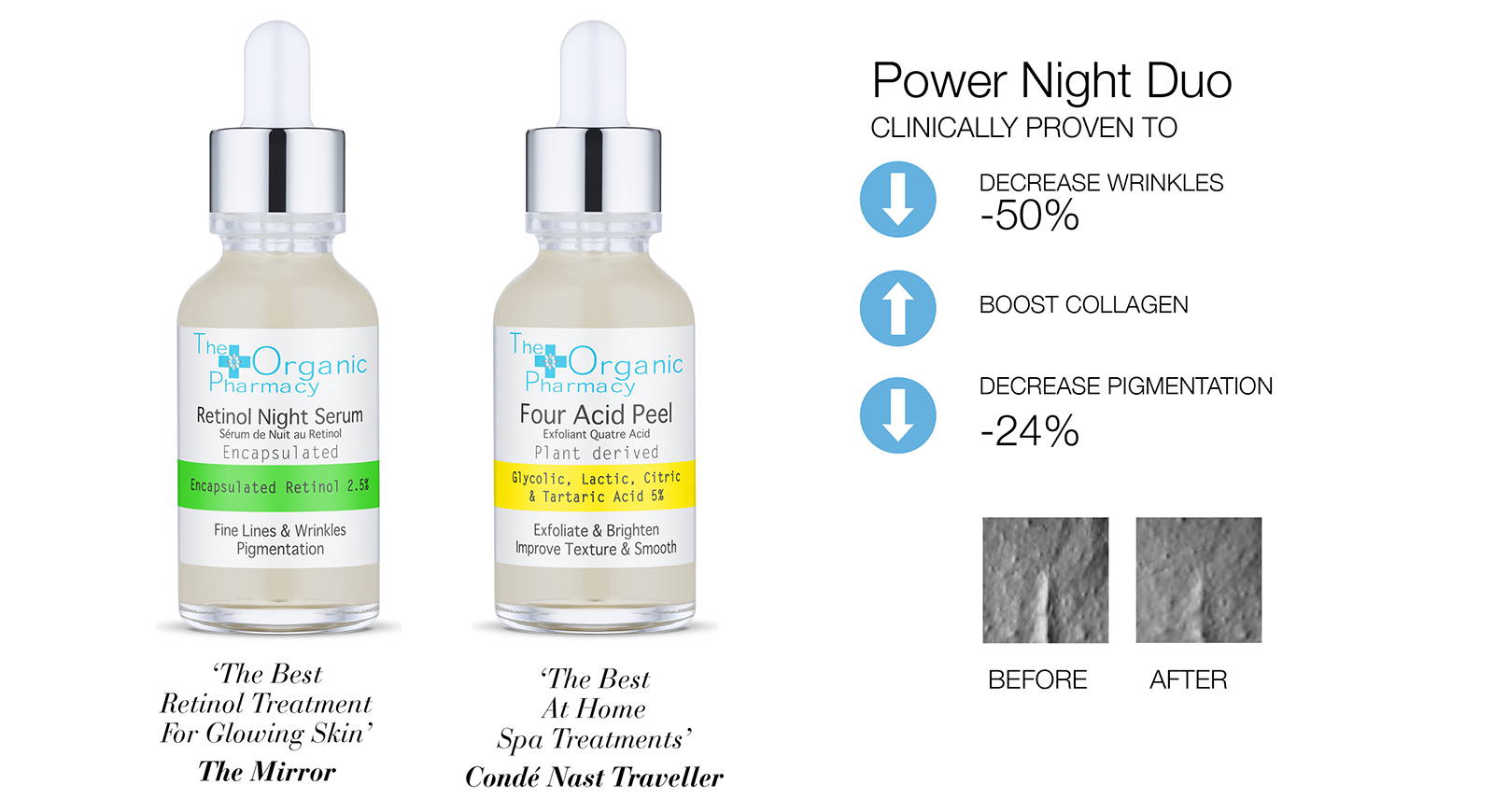 Retinol Night Serum - This intensive treatment is clinically proven to effectively treat pigmentation as well as significantly plumping skin and reducing fine lines and wrinkles.
Four Acid Peel - A high performing fusion of four exfoliating acids designed to gently exfoliate, brighten & improve skin's texture.
Clinically proven to increase skin turnover as assessed just 9 days after once per day application.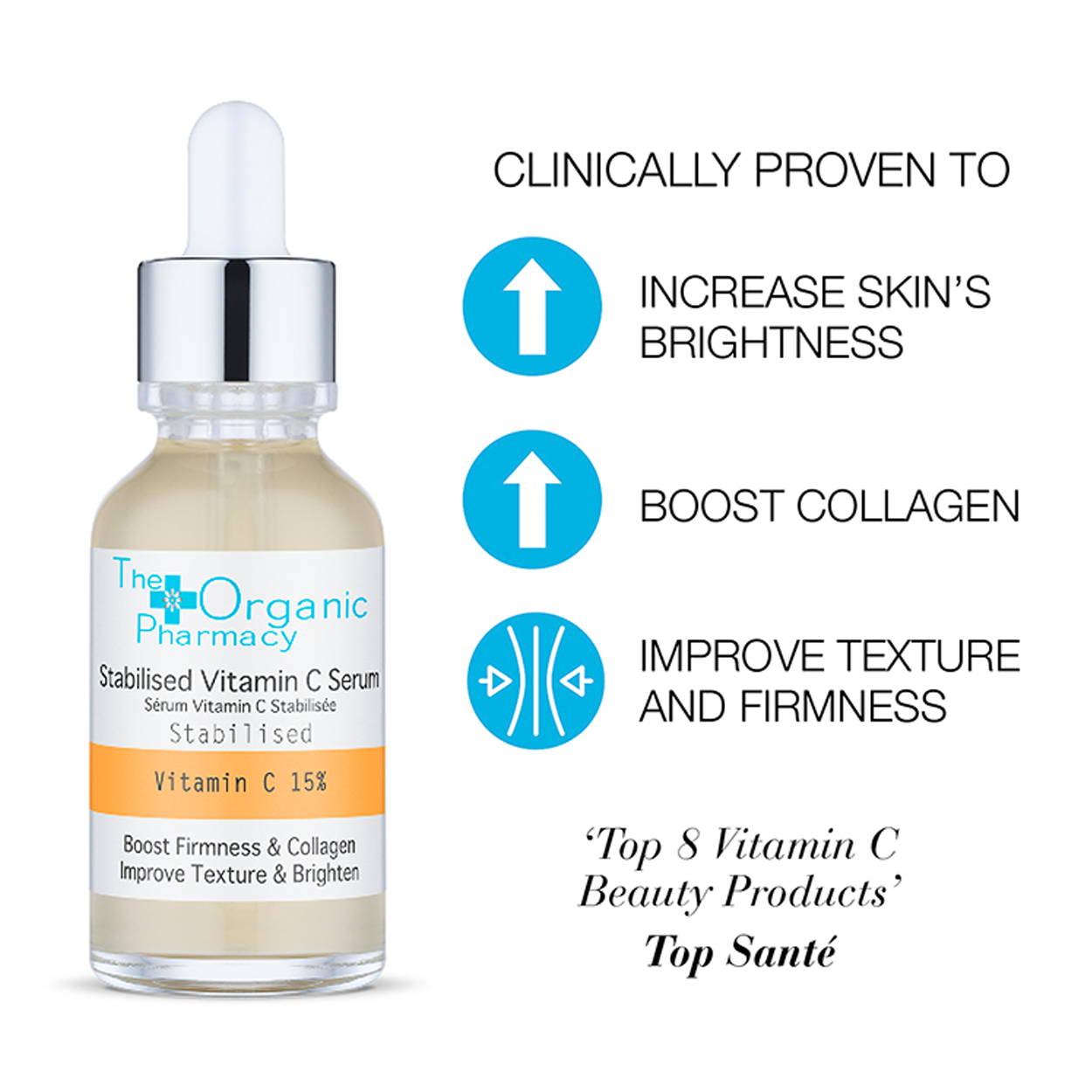 Powered by a concentrated dose of stabilised Vitamin C, this formula is clinically proven to increase skin's brightness as well as intensely hydrating after 28 days twice per day application.
As well as this, the formula has been proven to boost collagen & improve skin's texture and firmness after 60 days of use.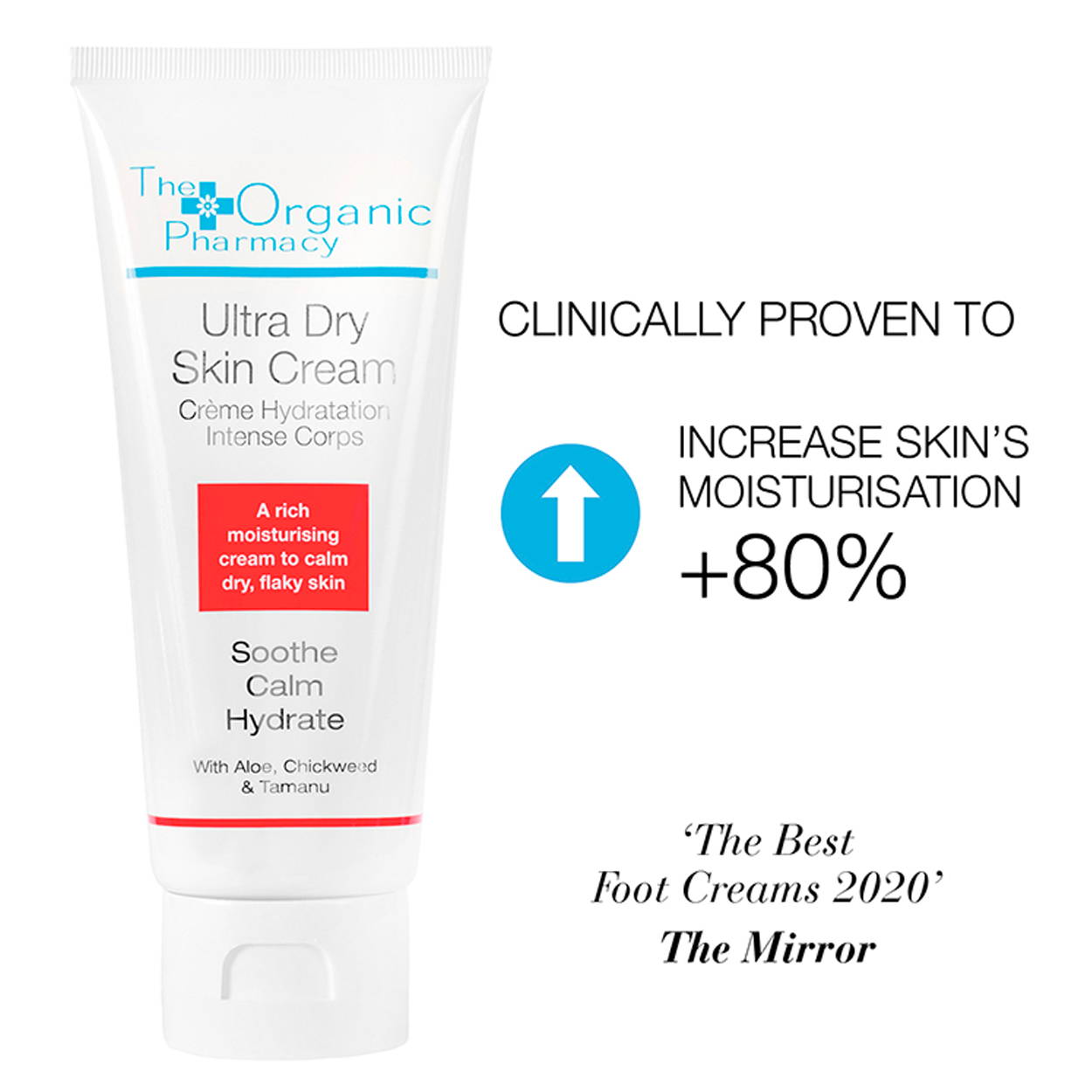 An ultra-rich moisturising cream that repairs and calms dry, scaly or chapped skin. Incredible clinical results show that this cream significantly increases moisturisation by 80% as well as significantly soothing the skin within
just 5 minutes of application.